Procurement & Supply Chain
Nick Dinges, Replique CTO, explores additive manufacturing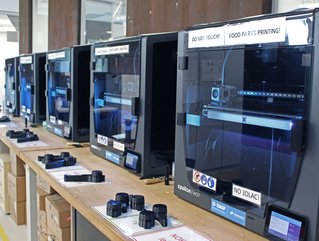 Replique's CTO Nick Dinges shares his knowledge on 3D printing, how localised production can help supply chains & what the manufacturing sector wants
Hi Nick, please introduce yourself and your role at Replique.
"I recently joined Replique as their CTO. My job is to further develop Replique's 3D printing platform which enables OEMs to provide parts on demand to their customers through a fully encrypted, global, and decentralised 3D printing network. Besides strategic development, I focus on driving further expansion of the network of print service providers and ensure the seamless integration with customers' existing manufacturing workflows.
"Part of BASF's internal venture builder, Chemovator GmbH, Replique has enabled the first fully encrypted digital inventory 3D printing/additive manufacturing (AM) platform that offers Original Equipment Manufacturers (OEMs) a secure and sustainable means of providing parts on demand, anytime, anywhere, to their customers.
"We achieve this by combining our digital inventory platform with a global, decentralised 3D printing network of AM professionals. Via this combination, we offer OEMs an end-to-end solution from design and material selection to manufacturing and part shipment. In the face of ongoing supply chain disruptions, our platform offers a great solution, however the cost and logistical benefits are present even without such disruptions."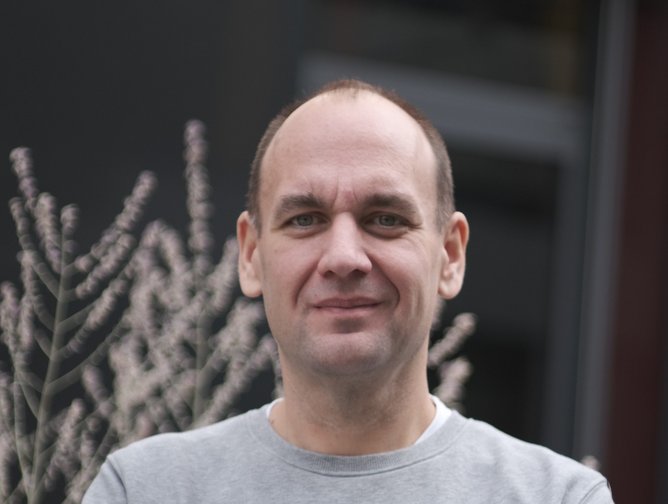 Tell us about the 3D printing industry.
"The 3D printing industry is expanding rapidly, as the various technologies continue to develop. However, this also led to the market becoming quite fragmented, with many different niches providing individual solutions.
"Our aim is to fill that gap and provide an end-to-end solution for 3D printing, covering all important steps from part identification, qualification, digital storage and on-demand production. Ultimately, our offering can be seamlessly connected to customers' online shops, allowing customers globally to order a part through the OEM. We then handle the printing – on demand, locally to the customer, which enables the fundamental promise of 3D printing.
"To fulfil the quality needs of our industrial customers, we launched RSure, a new quality tracking module. RSure enables OEMs to set digital quality inspection requirements and track parts directly, with a digital twin of the manufacturing process, storing all data associated with the production of each part. This simplifies quality assurance documentation, making things easier for our customers, and more importantly, ensuring a high-quality product for their customers."
How can 3D printing be more sustainable?
"There are several ways 3D printing can contribute to a greener supply chain, from part design to production and maintenance.
"During the design stage, 3D printing can greatly improve material efficiency through optimising the structure of a part, also reducing its weight. Furthermore, simulation allows us to identify and solve possible part failures prior to printing, reducing material and energy use in prototyping. Additionally, the need to create tools and moulds for production is eliminated, cutting out a very energy and material intensive process.
"On demand production, as 3D printing enables, eliminates the risk of overproduction and the subsequent scrapping of excess parts, and physical storage is not needed, as parts can be securely stored in a digital inventory. Production can be near to the customer or even onsite, greatly reducing transport carbon dioxide emissions compared to traditional manufacturing methods, where materials and final parts are sent from one end of the world to the other.
"Lastly, 3D printing means companies can prolong their product lifecycles, leading to reduced costs for the end-customer, and significantly improving the sustainability of their products. Spare parts can be produced in the exact quantity required, eliminating huge minimum order quantities and the need to maintain warehouses for years."
Tell us more about decentralised and localised production.
"For years, manufacturers have been offshoring manufacturing to remain cost competitive. However, recent events have shown us how susceptible this model is to failure. With huge transport distances, the previously enjoyed cost efficiency suddenly turns into bottlenecks, long delivery times and high costs. To avoid these problems, the factory of the future must inevitably be closer to the customer. Decentralised and localised manufacturing using 3D printing offers an effective solution.
"Using a digital inventory to connect 3D printers worldwide ensures high part availability, cuts costs and, as mentioned, even improves sustainability with shorter transport routes. Moreover, local production can be a selling point, with those customers who might prefer products made in their country. These factors in combination could lead to a huge competitive advantage."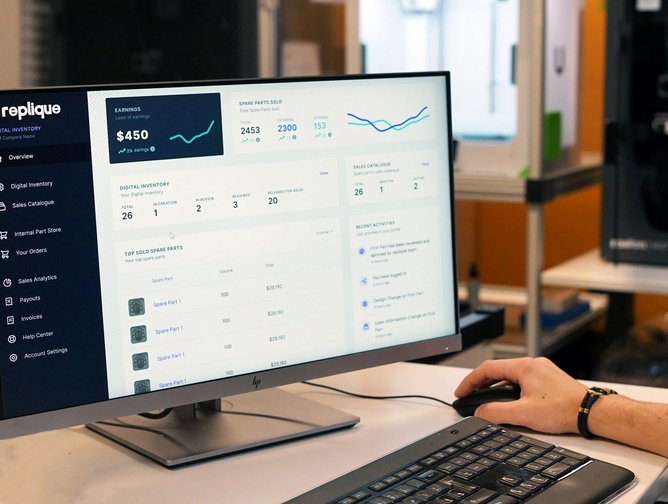 What does the manufacturing sector want in 2023?
"The manufacturing sector always seems to be suffering from some sort of external issue – the obvious recent examples being COVID-19 and rising energy costs. It often feels like once a problem is solved, another one is always around the corner.
"Be it rising energy costs, inflated logistics costs, supply chain issues, or volatile demand, the pressures faced by companies of all sizes and across all verticals is clearly apparent.
"As such, I think that what many manufacturing companies want is a solution that increases their operational efficiency, agility and resilience, and also ensures they are better equipped to tackle tomorrow's challenges. Leveraging technology like 3D printing goes a long way in helping to achieve such objectives."
How can manufacturers look to 3D printing to provide supply chain solutions?
"Leveraging 3D printing platforms, manufacturers can circumvent supply chain disruptions and become much more resilient while cutting down fixed costs. Using a digital inventory, necessary parts can be ordered remotely and printed on-demand at the exact location they are needed. Connected 3D printing service bureaus are located around the globe, ensuring fast part availability.
"Even internal printers could be connected to a cloud platform to produce parts directly at the production facility. This allows companies to stay independent from suppliers and associated risks such as shipping issues, long custom procedures, and supply shortages are reduced."
Is it worth manufacturers investing in their own 3D printers, or is outsourcing a more cost-effective route?
"The answer to this depends greatly on the individual scenario. At first glance, producing inhouse means less costs per part, but this requires large upfront investment in expensive machines for industrial production, plus the cost of regularly updating and maintaining them. To stay cost-effective, machines should be fully utilised, meaning you would have to produce a certain number of parts per week. And of course, you need expert knowledge in house. These costs, in many cases, make the total cost per part much higher than outsourcing.
"Conversely, outsourcing provides access to the many technologies on the market, decentralised production, 3D printing expertise, and reduced transportation time and cost.
"In most cases, something in-between might be the right solution. You produce certain parts in-house with your own printer, while you order the rest of the parts externally. This might sound like it needs quite some coordination. However, with a digital platform like Replique this is very easy. Within your personal dashboard your own printers can be connected for remote production with the ability to also place an order via an external print farm within our global network."