Procurement & Supply Chain
Procurement digitisation can unlock value for manufacturers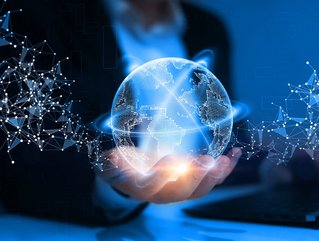 Procurement digitalisation
Sundar Kamak, Global Head of Manufacturing at Ivalua, shares the three ways that procurement digitalisation can create greater value for manufacturers
Procurement has a vital role to play helping manufacturers tackle their biggest issues – from supply chain disruptions to fluctuating raw material prices and quality control, says Sundar Kamak, Global Head of Manufacturing at Ivalua.

"Digitisation presents an opportunity for manufacturers to overcome these challenges by balancing cost reduction, maintaining quality and ensuring supply even when times are tough."
But, without a digital foundation for procurement, manufacturing organisations may suffer due to a reliance on manual processes, a lack of collaboration with suppliers and little to no visibility of risk during the product development process.
"The good news is that by digitising their processes and adopting a smarter approach to procurement, manufacturers can unlock real value."
Here, Kamak shares three ways in which a smarter approach to procurement can achieve this.
Ensuring collaboration and innovation in manufacturing
"The inability to collaborate with suppliers on projects and initiatives can be a significant limitation for manufacturers," Kamak says. "Without effective collaboration, manufacturers may miss out on accessing the latest technologies, ideas and innovations from suppliers, or hinder opportunities for cost optimisation or staying competitive in the market."
Digitisation within the supply chain can help overcome visibility and communications gaps – caused by siloed data spread across inflexible ERP systems, internal portals and Excel spreadsheets – and realise the full potential of supplier collaboration.
"Instead of relying on dated systems, cloud-based technologies support workflow-enabled processes and bring together key stakeholders to address customer expectations, regulatory and sanctions compliance, and supply risks. This helps organisations to unlock value and efficiency, improve risk visibility, and remove unnecessary costs from the supply chain."
Getting strategic about sourcing alignment in procurement
Digitisation can also enable manufacturers to strategically align on sourcing. Procurement is often brought in late in the product design process and, without early visibility into product criteria, co-innovating with partners and sourcing the right supplier at the right quality and cost is harder.
"This practice significantly increases risk and time-to-market, and can become one of the factors that impact the likelihood of product success.
"Instead, digital platforms offer manufacturers the ability to seamlessly collaborate with key stakeholders early in the product development process. These platforms ensure that teams can align on project deliverables, product criteria, and success metrics from the offset, creating a relationship that brings efficiency to every stage of the product development lifecycle."
Managing total spend
Currently, many manufacturers rely on ERP systems, which can handle only basic transactional procurement needs and fail to adequately support the efficient and effective management of complex supply networks.
"This can be a huge stumbling block, especially as manufacturers often have intricate supply chains involving multiple tiers of suppliers, subcontractors, and distributors," says Kamak. "While manufacturing organisations see the value in digitising their spend management, many have done so only for their indirect spend – including tooling, Maintenance, Repair, and Operations (MRO), packaging, and logistics.
"But, to maximise value from both indirect and direct spend, organisations must look to digitise both. This will allow organisations to handle advanced planning and sourcing needs, supplier relationship management, inventory management, and compliance requirements. Implementing digitisation to bring all spend types under management will go a long way in developing a full picture of the complete Source-to-Pay process across all business units and regions."
Driving value in manufacturing
Kamak says that manufacturers should look to digitisation to help turn the complexity and intricacy of their supply chains into opportunities to gain a competitive advantage.
"This will be vital in staying resilient against ongoing supply chain disruptions and build the foundation to deal with future challenges. To do this, manufacturers must find the right balance of people, processes and technology.
"The first step is to adopt smart, collaborative, and agile technology platforms which allow manufacturers to automate processes, understand risk, and fully leverage their organisational resources."
But it doesn't stop with digitalising. Once data has been brought together from suppliers and stakeholders across the value chain, organisations can implement AI to transform data into actionable insights.
"This will dramatically reduce the strain on procurement teams who usually work on repetitive tasks like supplier negotiations and contract admin. Instead, they can spend more time collaborating with suppliers to find savings, develop innovative new products, and work together to achieve other strategic goals such as reducing emissions."
Digitalising now will ensure the procurement function will not only deliver on efficiency, cost reduction and quality goals, but also unlock new value from the supply chain to drive innovation for years to come.
*************************************************
For more insights into Manufacturing - check out the latest edition of Manufacturing Magazine and be sure to follow us on LinkedIn & Twitter.
Other magazines that may be of interest - Healthcare Digital.
*********************************************
BizClik is a global provider of B2B digital media platforms that cover 'Executive Communities' for CEO's, CFO's, CMO's, Sustainability Leaders, Procurement & Supply Chain Leaders, Technology & AI Leaders, Cyber Leaders, FinTech & InsurTech Leaders as well as covering industries such as Manufacturing, Mining, Energy, EV, Construction, Healthcare + Food & Drink.
BizClik, based in London, Dubai & New York offers services such as Content Creation, Advertising & Sponsorship Solutions, Webinars & Events.