Procurement & Supply Chain
Rodrigo Garcia of Curvature on solving supply chain problems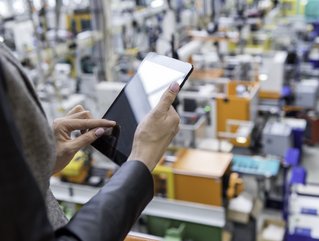 Rodrigo Garcia, Regional GM at Curvature (A Park Place Technologies Company), asks should businesses ditch OEMs to beat rising costs & supply chain issues
It has been widely reported that incredibly difficult economic times lie ahead. Inflation and the cost-of-living crisis is hitting people hard, with many business owners apprehensive about the survival of their companies as conditions worsen. Within the inner workings of businesses themselves, the current climate is affecting almost every department. Key decision makers are now tasked with devising a strategy that navigates rising costs and improves efficiencies, as well as considering a plan for attracting and retaining staff, who are also grappling with the rising cost of living.
For CIOs, there has never been a more crucial time to reassess the ways in which they run, maintain, and upgrade their IT infrastructure, which likely to have received an overhaul when the pandemic struck, and digital transformation became critical. Right now, the wider implications of an economic crisis are exacerbating the lingering supply chain issues that have affected the industry since the beginning of 2020. Reports earlier in the year suggested that lead times on components were up to more than 12 months, and CIOs have been dealing with long lead times even for the most basic of enterprise technology.
Yet, regardless of what's happening in the wider world, the lifecycle of IT hardware remains the same, and when planning for the renewal of infrastructure and hardware, teams will need to find new opportunities for purchasing more affordable equipment and having much quicker access to it.
The options for the manufacturing industry
Although worse currently, quick access to inexpensive technology has always been somewhat of a challenge. Traditional procurement routes involve dealing with the original equipment manufacturer (OEMs) which can be an inherently slow and rigid process. Even with this being the case, and despite currently being unable to fulfil demand, the OEMs continue to encourage a hardware refresh every 3-5 years. This is quickly becoming unfeasible for most businesses.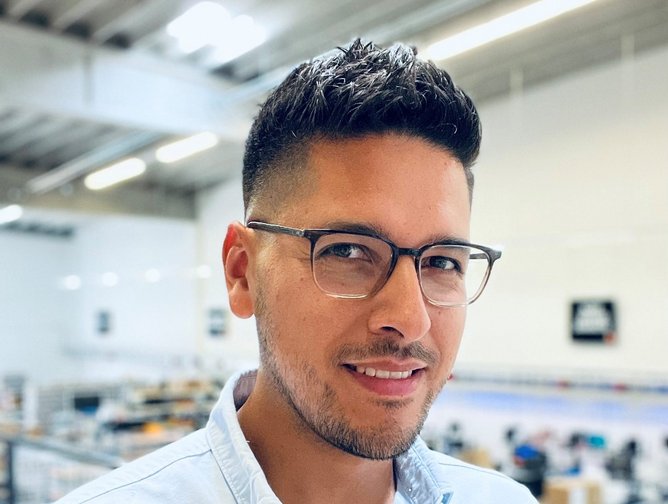 Save time and extend the life of your network
Instead of looking to the OEM for a complete refresh of new hardware each time the lifecycle is nearing its end, many businesses have already started cancelling new orders and switching to using pre-owned hardware as a quicker and more affordable alternative. Pre-owned hardware supplied by third-party manufacturers (TPMs) comes with considerable benefits.
Firstly, TPMs often house hardware, equipment, and component stock locally, with the benefit of same-day shipping on most products. This is something many businesses have come to appreciate in response to long-lead times. According to a recent report from SAP, over 85% of UK businesses plan to prioritise UK-based solutions to overcome the challenges brought on by the supply chain issues.
Secondly, these third-party providers offer companies buying guidance from high-level engineers and purchasing officers that take the time to understand precise hardware needs, before discussing the best solution. If there is no need to completely refresh the infrastructure with brand new hardware, the engineers will advise on where best to focus an upgrade and where to look at maintaining or extending the life of the network. Once up and running, TPMs offer the adoption of post-warranty and End of Service Life support services, so that the traditional 'advised' 3–5-year cycle can be broken, and hardware investment worked harder.
Reduce unnecessary costs
In addition to saving time, TPMs can help to reduce the overall cost of infrastructure upkeep. OEMs typically charge higher costs for hardware, maintenance, and support services but TPMs can work to keep costs down with highly competitive pricing for their solutions. For example, by preconfiguring hardware, freight expenses and install time is dramatically reduced. Similarly, by working more collaboratively with customers, TPMs will get to know exactly what a business needs so that they can provide a more valuable and efficient service. The engineers employed have often been in the field for a long time and fully understand the complexities of the technology and where customers need to focus their energies. Access to impeccable customer service can help further drive costs down, particularly when the TPMs can decipher priorities for the customer more easily and ensure that a whole hardware refresh or replacement of parts isn't taking place unnecessarily.
Similarly, shifting to using local-based solutions providers and TPMs can help companies free up both resources and capital, because of lowering costs and providing direct support services. These resources can then be used to reinvest into other projects.
Reduce reliance on the Original Equipment Manufacturer
So, as CIOs look to adapt and build resilience to cope with the ongoing pressures facing them, reassessing procurement processes is going to be vital. Reliance on OEMS could create an unfeasible and unaffordable scenario over the next few months. Businesses need to focus internally on building longer term procurement strategies and maintaining the longevity of IT infrastructures to ensure they can be used to full capacity.
Similarly, now is an important time for organisations to continue building strategic relationships with TPM's so that they can capitalise on the increased flexibility, efficiency, and affordability that these businesses provide. Making clever use of this could help to successfully navigate the turbulence of the next few months and maintain an optimised, cost-effective IT infrastructure.