Procurement & Supply Chain
Top 10 manufacturing hubs based in Shanghai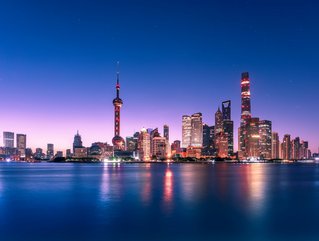 Apple, Volkswagen, Bright Food, ABB, Tesla, Baosteel Group, Fosun Group, Yotex Apparel and General Motors - here's our Top 10 Shanghai manufacturing hubs
This week, the government of Shanghai, a city of 25mn, ordered all factories to suspend their manufacturing during a city-wide lockdown to prevent the spread of COVID-19.
28.7% of the world's manufacturing output takes place in China. The north-eastern coastal city of Shanghai is its biggest hub, with over 2,000 container ships leaving the port each month delivering cars, electronics and clothes to the world.
Here's our Top 10 manufacturing hubs based in Shanghai.
10. Fosun Group
Founded: 1992, Shanghai
Product: Technology, real estate, steel and healthcare
On the 2021 Forbes Global 2000 List, Fosun International ranks at no. 459. For three years, it has sat at the peak of China's Top 500 Private Enterprises.
Fosun leads the customer-to-maker (C2M) ecosystem, building good quality products and services for customers across the world.
9. General Motors
Founded: 1908, USA, entering China in 1997
Product: Vehicles
The Chinese government was instrumental in the partnership between the Shanghai Automotive Industry Corporation (SAIC), China's largest passenger automobile manufacturer, and General Motors.
As SAIC-GM, the manufacturing facility in Shanghai is worth US$1.5bn. It is considered the biggest automobile complex in China.
8. Apple
Founded: 1976, USA, moving to China in 1988
Product: Electronics
Want to take a selfie?
Apple's Qualcomm factory manufactures the cameras used in the iPhone and iPad, including the camera algorithm, chassis, lens and the focus sensor.
Qualcomm is also pioneering the way 5G technology is used across computing and IoT.
7. Tesla
Founded: 2003, Texas, moving to China in 2018
Growing demand for Tesla's EVs in China (and competition with Volkswagen) means that Tesla is reportedly preparing to build a second factory in Shanghai, to double its EV production. If successful, the electric vehicle manufacturer could be making up to 2mn cars each year.
6. Yotex Apparel
Founded: 2015, Shanghai
Product: Clothing
Endorsed by East China University of Science and Technology, Yotex Apparel Co., Ltd. was founded by a group of Fashion Design Engineers.
Self-described 'quality enthusiasts', Yotex Apparel manufacture active sportswear and protective clothes.
In 2020, the business boomed due to an increase in demand for activewear, which has not slowed down.
5. Bright Food
Founded: 2006, Shanghai
Product: Food
As the second biggest food company in China, Bright Food utilises modern agriculture, food manufacturing and distribution to create products loved all over the world, including Maling canned foods and Bright ice cream.
Bright Food also has six listed companies, including Bright Dairy, Jingfeng Wine and Bright Real estate.
4. Shanghai Pharmaceuticals Holding
Founded: 1994, Shanghai
Product: Pharmaceuticals
The vertically-integrated and diversified pharmaceutical group, Shanghai Pharmaceuticals Holding Co. Ltd. ("SPH"), provides leading healthcare services in Research and Development, Manufacturing, Distribution and Retail.
As a leader in both manufacturing and distribution in China, SPH's 2019 revenues reached US$26.5bn, making SPH one of China's major healthcare forces.
3. ABB
Founded: 1999, Shanghai
Product: Technology
ABB Engineering (Shanghai) Ltd. is ranked among China's top 100 electric enterprises and the company claims its success is due to its 105,000 employees, who are spread out over 100 countries.
The leading technology company is pushing for a more sustainable future for all stakeholders, through balancing economic success and environmental stewardship.
2. Volkswagen
Founded: 1937, Germany, arriving in Shanghai in 1985
Product: Vehicles
Despite competition with Tesla, Volkswagen continues to diversify its portfolio.
"This emphasises the brand's target of at least 50% of cars in North America and China being electric by 2030," said Ralf Brandstätter, CEO Volkswagen.
"We will continue to improve our existing models and their variants to meet the needs of our Chinese customers," said Stephan Wöllenstein, CEO of Volkswagen Brand China, on the growing EV market.
1. Baosteel Group
Founded: 1978, Shanghai
Product: Iron and steel
In the construction industry, iron and steel are core ingredients. Over 2020, the value of construction output made up 25.9% of China's GDP and part of that is due to Baosteel.
As the first manufacturer capable of supplying the first, second and third generation of advanced high-strength steel, Baosteel is exported across the world, where it is used in a variety of sectors, including automobile, transportation and nuclear power.