6K: World's first provider of Sustainable Powders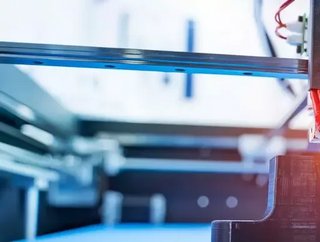 Creating revolutionary products to advance additive manufacturing, renewable energy, aerospace and consumer electronics...
6K utilises advanced microwave plasma technology alongside sustainable processes to transform ideation to development at high speeds. 6K custom-make high end materials with a key focus on sustainability regardless of what industry they're working for. 6K has an innovation lab based in Massachusetts and a production facility in Pennsylvania, with expert teams in material, process and production areas to deliver materials of the future. 
The world's most advanced production plasma system in the world. uses high-frequency microwave plasma to produce a material in 6K's system at 1/100,000th of the speed compared to traditional chemical production technologies today. 
Traditional chemical and solid-state production processes for manufacturing materials are multi-step, batch-to-batch, with contaminants and yield loss at each stage. The process often takes hours or days, whereas 6K's UniMelt technology is a continuous process, a single step and takes less than 2 seconds. 
Using high-functioning plasma technology, 6K is able to produce advanced materials at high volumes by having the ability to control all aspects of the plasma process flow. The technology is so accurate it can assure that each particle sees the same thermal kinetics and the exact same process history. UniMelt allows for large scale production, scalable to 100+ tons per year and achieving 99% efficiency.  
Additive manufacturing with metals has made its way into production. This new additive manufacturing process can assist many industries such as aerospace, medical, oil and gas, automotive to produce products from a range of alloys. 6K, with the implementation of UniMelt technology can mass-produce tailor-made powders for High Entropy Alloys (HEAs) that can be used in AM. 
New business models can be developed by the use of rejuvenating used powders. Control and optimise your company supply chain by converting 'waste' from other manufacturing processes into powder for use in AM.