Audi/KIT: pilot project for recyclable automotive plastics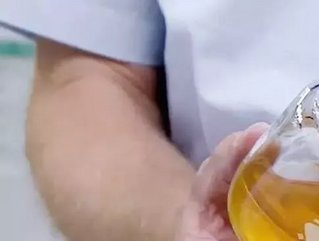 Audi announces its partnership with KIT to develop innovative recycling methods for automotive plastics...
With a large proportion of components used in the manufacturing of automotives being made from plastics, which have to meet exact safety, heat resistant and quality requirements, Audi explains that this is why the use of petroleum-based materials have been the only suitable material for manufacturing automotive components. However, this material in most cases is not recyclable, which is why Audi and the Karlsruhe Institute for Technology (KIT) are launching a pilot project for chemical recycling. 
The project has been established as part of the 'Industrial Resource Strategies' THINKTANK to feed mixed plastic fractions back into a resource-conserving circular system.
"We want to establish smart circular systems in our supply chains and make efficient use of resources. Chemical recycling has great potential for this: If plastic components can be produced from pyrolysis oil instead of petroleum, it would be possible to significantly increase the proportion of sustainably manufactured components in automobiles. In the long run, this method can also play a role in end-of-life vehicle recycling," commented Marco Philippi, Senior Director Procurement Strategy. 
The pilot project - titled the Chemical Recycling of Plastics in Automotive Engineering project - is focused on creating a smart circular system for plastics, as well as establishing the method as a complement to mechanical recycling and a replacement of energetic recovery. 
Via its partnership with KIT, Audi has set ambitions to initially test the technical feasibility of chemical recycling, as well as evaluating the method when it comes to economic and environmental impacts. To do this Audi will provide plastic components that are not needed to be processed into pyrolysis oil by chemical recycling.
So far, Audi reports that chemical recycling has been the only method that can convert mixed plastic waste into products that equal the quality of new ones. Audi is one of the first to test this recycling method in a pilot project with plastics from automobile production.
"Recycling automotive plastics has not been possible for many components so far. That is why we are doing pioneering work here together with Audi. If we want to close these loops, we need to develop suitable methods for this," added Professor Dieter Stapf, Head of the Institute for Technical Chemistry at KIT.
For more information on manufacturing topics - please take a look at the latest edition of