Barberry to develop Moog's US$50mn manufacturing facility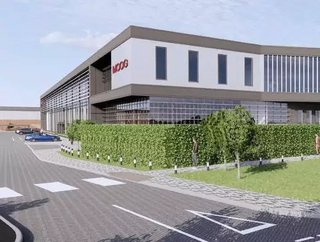 Property development company - Barberry - makes a US$50mn deal with Moog Inc, to develop a state-of-the-art aerospace manufacturing and design facility...
The new state-of-the-art aerospace manufacturing and design facility is being developed in Gloucestershire for Moog Inc. - a global leader in aerospace engine and flight control systems - totalling 184,00 square feet, and will be built on a 10 acre site in Ashchurch, Tewkesbury.
Barberry - who controls the site - has agreed to pre-let the site to Moog Inc. on a 35 year lease, which is believed to be one of the biggest deals of the year in the manufacturing industry.
Moog Inc.'s current facility in Tewkesbury, is the town's largest employer, operating for more than 40 years. The facility conducts its Aircraft Controls Segment operation and is the global centre of excellence for its design of servo valves and has a large engineering division.
This month - June - the company will submit its planning consent application to the Tewkesbury Borough Council, with construction scheduled for the beginning of 2021 Q1.
As part of the design process the facility will be a carbon neutral building, built to a BREEAM Excellent standard, and will incorporate engineering and administration offices. The facility is expected to be operational by 2023 totalling 207,000 square feet once complete.
"We are clearly thrilled to be selected as development partner by Moog to deliver the company's new facility on our prominent site in Gloucestershire. This deal represents an excellent piece of business by Barberry, completed in a competitive situation, and is one of the largest deals this year in the UK warehouse and manufacturing sector," commented Jon Robinson, development director and shareholder of Barberry Industrial.
"The new development will provide Moog with a high quality state-of-the-art facility with easy access to the M5, the M50, the M42 and the motorway network beyond. It will bring substantial investment to the region, safeguard the employment of a highly-skilled workforce while creating many new jobs. Barberry is committed to executing its industrial and logistics business plan in key strategic locations within the UK, and the development in Tewkesbury fits into our strategy perfectly, taking our pipeline of sites to circa 3.3 million sq ft," added Robinson.
Construction of the new facility will help foster growth for Moog Inc.'s engine and flight control products for military and commercial aerospace programmes, with the company seeing the expansion as a vital part of its commitments to long term manufacturing and sales in the UK.
"It is great to see one of the largest employers and cutting edge engineering companies in Tewkesbury making a long-term commitment to Gloucestershire. Moog's commitment demonstrates the accessibility, infrastructure and demographic of Tewkesbury and we hope it will attract other big names to do the same. As part of the Garden Town Initiative we have issued an expression of interest to the Local Enterprise Partnership (LEP) to support further investment for other infrastructure and highway upgrades, also demonstrating our commitment to the future success of this location," commented Mike Dawson, chief executive of Tewkesbury Borough Council.
For more information on manufacturing topics - please take a look at the latest edition of Manufacturing Global.