BCG: Taking action through Green Factories of the Future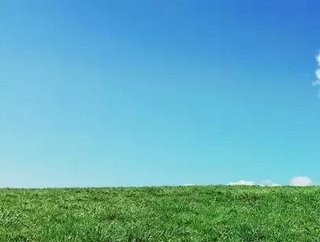 Boston Consulting Group report finds that industrial companies are feeling increased economic pressure to tackle emissions targets and climate change...
According to current trends, emissions from production and logistics would need to decrease by approximately 45 percent by 2030 to be on a path to meet the Paris Agreement's 1.5°C target for limiting the global temperature increase, a report from Boston Consulting Group has found.
As longstanding environmental concerns intensify, industrial companies are feeling increasing economic pressure to tackle the problem, the report – The Green Factory of the Future – says. Recognising the need for action, leading companies are implementing initiatives to decarbonise their operations. Moreover, some companies have gone further and started to require that their business partners in the supply chain demonstrate a commitment to decarbonisation as well, it adds.
The result is a convergence of environmental and economic imperatives that all industrial companies must be prepared to address. The solution is a concept known as 'the green factory of the future', in which the integrated application of decarbonised measures reduces net emissions to zero, the report explains.
So as to better understand the opportunities and challenges that come with decarbonisation, BCG conducted a study that examined expectations for and adoption of decarbonisation measures in industrial operations.
Focused on the results of a global survey of around 1,200 operations executives from numerous producing industries, the study was conducted prior to the COVID-19 pandemic. However, while short-term priorities have been altered, the climate challenge and the urgency to respond to it remains unchanged, BCG says.
Environmental sustainability not a threat to economic sustainability
The study found that industrial companies want to reduce their carbon footprint, with more than three-quarters of respondents viewing decarbonisation as a high priority. However, most companies have so far struggled to achieve their goals. Only 13 percent of survey respondents say that their company has fully implemented decarbonisation measures in their production and logistics. The biggest obstacle to more aggressive action is concern over whether the initiatives will raise conversion costs, it adds.
The report stresses that industrial companies should not regard environmental sustainability as a threat to economic sustainability. Indeed, as pressure grows to pursue decarbonisation throughout the industrial supply chain, environmental and economic sustainability will become increasingly difficult to separate.
BCG's study focused on environmental sustainability in industrial operations, comprising of production and logistics. Special emphasis was given to greenhouse gas emissions, which are predominantly CO2, but also include gases such as methane and nitrous oxide, the report adds.
"Industrial operations are responsible for a significant share of global GHG emissions. CO2e, the standard unit for measuring GHG emissions, estimates how much of a contribution a given quantity and type of GHG may make toward global warming. Production accounts for more than 40 percent of global CO2e emissions from fuel combustion, and commercial logistics accounts for more than 10 percent," the report outlined.
"The share of CO2e emissions attributable to production- and logistics-related activities depends on the product. For example, for a car powered by an internal combustion engine (ICE), the share of emissions attributable to production is relatively low (15 percent), whereas 78 percent of emissions result from operating the car. 
"In contrast, for a battery-powered electric vehicle (EV), nearly 43 percent of emissions are attributable to production, mainly owing to battery production, which is quite energy intensive. For this reason, although it may seem counterintuitive, the lifetime emissions for EVs are almost the same as those for ICE vehicles," the report says.
Carbon neutral targets are a top priority
Leading companies are taking action to reduce their operations' carbon footprint. For example, the Volkswagen Group has announced that its ID.3 EVs will be the first model manufactured at its Zwickau plant using carbon-neutral production. The automaker hopes to achieve carbon-neutral production for its entire fleet by 2050. 
Meanwhile, Daimler has also announced an extremely aggressive timeframe for decarbonisation, with the automaker wanting its entire fleet of passenger cars to be carbon neutral by 2039. 
"It also intends to make its assembly plants carbon neutral by 2022, by transitioning from coal-based electricity to energy generated exclusively from renewable resources. Looking beyond its own operations, Daimler is requiring its suppliers to adopt its standards for decarbonization. Other large automakers have imposed similar requirements. As a result, having a climate-friendly production process in place has become table stakes for winning their business," the report adds.
Furthermore, various stakeholders are now demanding that companies transition to environmentally sustainable operations. BlackRock – a leading investment management company – has announced that sustainability will become its new standard for investing and an integral part of its strategy for increasing long-term returns.
As a result, industrial companies are responding, with 75 percent of the study's participants stating that carbon neutrality is either the most important initiative at their company, or one of the top three initiatives. 
In order for companies to reduce its operations related GHG emissions, the BCG study suggests that they can carry out the following actions:
Avoid – A company can avoid emissions by increasing its energy efficiency or by changing how it conducts or powers its operations.
Reuse or store – A company can apply two main levers to reuse or store carbon emissions; either they can recycle or remanufacture waste materials and existing parts to produce new equivalent products; or they can capture carbon and store and use it.
Offset or compensate for emissions – A company can compensate for its CO2 emissions through offsetting measures. Such measures can be unrelated to its own production or logistics.
More than 60 precent of study participants say that their company plans to implement decarbonisation measures, and more than 90 percent say that their company will dedicate a portion of its manufacturing investment budget to decarbonisation measures within the next three years. Amongst those latter participants, roughly half state that their company will spend more than 10 percent of its available manufacturing investment budget on decarbonisation in the next three years.
However, in order to realise these ambitions, companies must improve how they implement their plants. While there are several promising examples and high ambitions expressed across the industry, many previous efforts to implement decarbonisation measures have not been successful.
In fact, only 13 percent of participants report that their company has fully implemented decarbonisation measures in their production and logistics.
"Although many companies have good intentions and plan to implement decarbonisation measures, in most instances they have not set science-based targets for measuring their success. Worldwide, only about 330 companies have established science-based targets for decarbonisation, according to a collaborative initiative that monitors such efforts. 
"That number represents a tiny fraction of the more than 10 million companies that would need to decarbonise their operations in order to comply with the Paris Agreement's CO2 emissions goal. Moreover, no company in China, the world's largest emitter, has approved science-based targets," the report states.
China, US and EU lead the way in emissions
After China, the world's two top emitters are the US and the EU. Together, these three sources account for more than 50 percent of global GHG emissions. Despite their tendency not to set science-based targets, companies in these countries are highly ambitious to reduce their carbon footprint in the future. 
"Although study participants indicate that companies are committed to reducing carbon emissions, concerns about incurring higher costs pose a major obstacle to taking necessary action in support of these good intentions. Nearly two-thirds of participants (63 percent) believe that decarbonisation will increase their conversion costs (total manufacturing costs minus material costs) by 2030. Only 21 percent believe that they can lower their conversion costs through decarbonisation by 2030.
"Unavoidably, some decarbonisation measures will increase conversion costs or require additional investments. Nevertheless, by selecting the right measures, a company can implement win-win actions that help the environment and generate financial value," the BCG report says.