BizClik Media Launches Manufacturing Global October Edition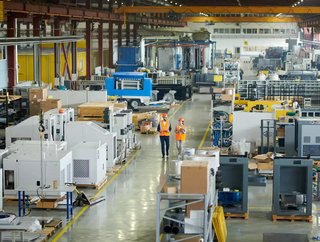 The October edition of Manufacturing Global Magazine includes interviews with leading experts and executives from Siemens AG, Atos and Cabot Corporation
BizClik Media Group, the corporate storyteller to the world's largest brands, has published the October edition of Manufacturing Global Magazine. 
The digital edition of Manufacturing Global is a trusted industry source for in-depth reports and interviews with the leading minds in the Manufacturing industry. 
This month's edition features an extensive lead interview with Matthew Bragstad, Global VP and Head of Vision and Strategy at Infor, about hybrid working in manufacturing. 
"I firmly believe that hybrid or remote work can be a competitive advantage for manufacturers. While the idea of working remotely isn't obvious for people that need to be on the manufacturing shop floor, there are parts of a hybrid strategy that can be explored by providing the flexibility to manage their schedules, automate shop floor processes, enable access to HR data anywhere, anytime, and so much more." - Matthew Bragstad. 
The October edition also contains extensive interviews with key thought leaders from Atos, Siemens AG, Dole International, Waygate Technologies, Cabot Corporation, and Sonic Manufacturing Technologies.
Georgia Wilson, Editor in Chief of Manufacturing Global, commented: "With three months to go until we say goodbye to 2021, Manufacturers, as they continue to bounce back from the pandemic, appear to be ramping up their investments and collaborations across industries. Key strategic investment areas include sustainability, technology, supply chains and military upgrades."  
You can visit https://manufacturingglobal.com for daily news and analysis of the ever-changing data centre industry, or click here to read the digital magazine. 
About BizClik Media Group
BizClik Media Group (BMG) is one of the UK's fastest growing media companies with a global portfolio of leading industry, business and lifestyle digital communities.
BizClik's expanding portfolio includes Technology, AI, FinTech, InsurTech, Supply Chain, Procurement, Energy, Mining, Manufacturing, Construction, Healthcare, Mobile, Data Centres, Cyber, and Sustainability. 
For more information, please visit https://www.bizclikmedia.com