Catena-X: secure cross company automotive data exchange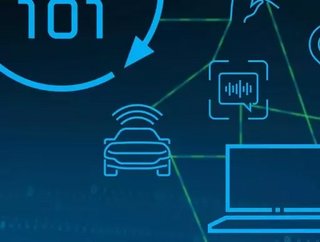 The Automotive Alliance shares its progress and further initiative details to ensure openness and neutrality when it comes to cross company data sharing...
Operating under the name Catena-X Automotive Network (Catena-X), the Automotive Alliance as an implementation orientated network strives to ensure openness and neutrality when it comes to cross company sharing of information and data in the automotive industry.
Founders of the network include: BMW AG, Deutsche Telekom AG, Robert Bosch GmbH, SAP SE, Siemens AG and ZF Friedrichshafen AG.
Others who have joined the initiative include:
Catena-X Automotive Network (Catena-X)
Defining itself as an "extensible ecosystem in which automotive manufacturers and suppliers, dealer associations and equipment suppliers, including the providers of applications, platforms and infrastructure, can all participate equally," Catena-X's purpose is to create a uniform standard for sharing information and data across the entire automotive industry value chain.
Those involved in the project are working to increase the automotive industry competitiveness, improve efficiency and accelerate company processes through standardisation and access to data and information.
In addition, the initiative is also placing a special focus on SMEs, Catena-X believes their active participation will be of central importance for the network's success. "That is why Catena-X has been conceived from the outset as an open network with solutions ready for SMEs, where these companies will be able to participate quickly and with little infrastructure investment," stated the Automotive Alliance.
In addition, the alliance plans to integrate the European automotive industry's existing structures such as parts logistics to be further optimised. "Alongside the benefits of greater efficiency in the , the network participants expect more efficient quality and logistics processes, greater transparency in terms of sustainably reduced CO2 emissions, and simplified master data management."
In the first phase of the pilot project, Catena-X will focus on five areas of application:quality management, logistics, maintenance, supply chain management and sustainability. 
In future phases, applications supporting production and development are being planned. 
"The data network will create an important starting point for the industry to respond more efficiently to the challenges of digital transformation and to make better use of the opportunities offered by digitalisation," commented the Automotive Alliance.
For more information on manufacturing topics - please take a look at the latest edition of