Deloitte: smart manufacturing is driving automotive's future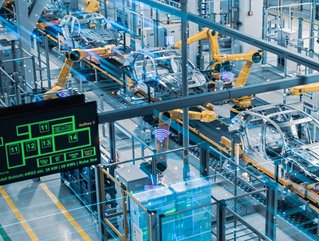 Manufacturing
Laurent Becher, Principal, Strategy and Operations at Deloitte Consulting, discusses smart manufacturing, the automotive industry & digital transformation
Hi Laurent, tell us about how you came to work at Deloitte.
"Hi, I am a partner at Deloitte Consulting, based in Ann Arbor, MI. I have focused the last 16 years at Deloitte on serving clients across a few industry sectors with operational performance improvement. Prior to that, I worked for a global automotive OEM in various roles from engineering and manufacturing to corporate strategy in Europe and in the US.
"I have an MS in Electrical Engineering, a MBA from Ecole Nationale des Arts et Industries and Ecole de Management de Strasbourg, France, and an MBA from the University of Michigan Ross Business School. I've had the chance during my career to work for great leaders that became role models for me and longer-term mentors."
At Deloitte, you're a partner in strategy and operations, tell us about that.
"As a partner for close to 10 years and leader of our Smart Manufacturing practice for the last three years, I've had a chance to participate in creating our service offering, expanding our capabilities, recruiting highly skilled talent, developing thought provoking eminence, serving multiple global clients to help them solve their toughest challenges, and giving back to our communities. It's been a very rewarding role, similar in many aspects to the role of a fast-growing start-up leader."
Tell us about your thoughts on smart manufacturing.
"Smart Manufacturing technologies have come a long way these last five years. What used to be a pie-in-the-sky dream, almost something from science fiction, has become a high value-add realty, faster than many anticipated. While foundational principles of efficient manufacturing process design such as Lean are still true, new technologies can significantly improve traditional human capabilities from process deviation visibility to identification of root causes, acceleration of problem correction, prediction of disruptions, automation of low value add activities and repetitive processes, etc."
How is the automotive industry using smart manufacturing practices to eliminate supply chain issues?
"The automotive industry has been hit hard by a number of supply disruptions during the COVID-19 pandemic. What automotive OEMs quickly realised is that many of these disruptions originated way beyond their Tier 1 suppliers. The chip shortage is a good example of that. This has prompted automotive OEMs to leverage various technologies, including AI and blockchain, to illuminate and start monitoring for supply disruption risk throughout their entire supply network, way beyond Tier 1 suppliers and often all the way to the source (mines, etc.)."
Tell us about how Deloitte is making smarter vehicles a reality.
"Deloitte has supported multiple global automotive OEMs with developing and executing a vision for their factories of the future, the factories that (have already started to) build the next generation of smarter vehicles. These factories leverage, by necessity, smart manufacturing technologies to be faster, more agile, more productive, more efficient and more resilient. They require advanced technologies to build increasingly complex products, such as smarter vehicles, at cost, quality and speed levels expected by the market."
There is a skills shortage in the manufacturing sector – how can manufacturers make the industry more attractive to younger people?
"As manufacturers embrace smart manufacturing technologies, they have an opportunity to dramatically further repetitive activities, so that the humans in the factories can focus on higher value added roles - roles that are much more attractive to the upcoming generation and that fully tap into their technology savviness."
Tell us about the potential for OEM growth.
"Given the high number of players in the EV market today, consolidation is highly likely – the OEMs that will have developed their capabilities the furthest and will have best adapted to the new mobility realities will grow market share at the expense of others. With ride sharing and autonomous driving becoming realities, successful OEMs will be the ones that are fundamentally rethinking their business models. Many OEMs are already embracing software development as a core capability along or even over vehicle manufacturing."
How can manufacturers digitally transform – and why should they?
"A pitfall that too many manufacturers fall into is to start deploying smart technologies through series of individual proof of concepts, with limited value to show for and no scaling prospect, skipping the definition of a clear vision for the capabilities they should develop, aligned to the future of their business model and supporting their ability to win in the marketplace.
"Manufacturers need to first understand what these capabilities should be before breaking them down into technology and enablers across people, process, data and systems with dependencies clearly understood so that effective and value accumulating deployment roadmaps can be designed. Manufacturers have no choice but to embrace smart manufacturing technologies to manufacture the new, highly complex products demanded by the market at acceptable cost and quality levels."
Where do you hope to see Deloitte by 2024?
"Given our long history in working with clients, and unique blend of business and technology expertise, I hope that Deloitte is seen by most OEMs as the partner of choice to help them integrate digital technologies into their operations, transform their capabilities, and drive step changes in their performance. It is our goal to make manufacturers the world's smartest organisations by helping them engineer advantage."