Disruptive Technologies: smart cities, sustainability & IoT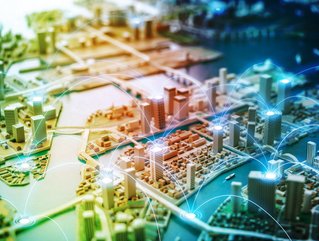 Pippa Boothman, Disruptive Technologies, on how smart sensors make cities sustainable and more efficient and why cities need to invest in smart technology
Hi Pippa, please introduce yourself and your role.
"I am Pippa Boothman, VP Marketing & Communications at Disruptive Technologies. I have a double-major in Sociology and Criminology from the University of Western Ontario, Canada. I have been on the commercial side of businesses for over 15 years - first in apparel and in the IoT space for the last ten. I am obsessed with the interconnection of products, people and the planet. Therefore, working with technologies that are solving real problems is incredibly fulfilling.
"At DT I help our partners and their customers understand why IoT sensors and infrastructure are so critical to solving real world problems - especially in the area of Corporate and Commercial Real Estate. Buildings are a huge driver of environmental impact and greenhouse gas emissions, so anything we can do to make the sector more sustainable is a big win for the planet. But it's not just about being green - IoT sensors can also help improve the bottom line by increasing operational efficiency, reducing energy consumption, and improving asset management. In addition, they can help create more resilient buildings that are better able to withstand extreme events. So it's really a win-win-win for people, the planet, and profits. That's why I'm so passionate about this work. It's why Disruptive Technologies is leading the way in making IoT sensors and infrastructure a key part of the sustainable real estate equation."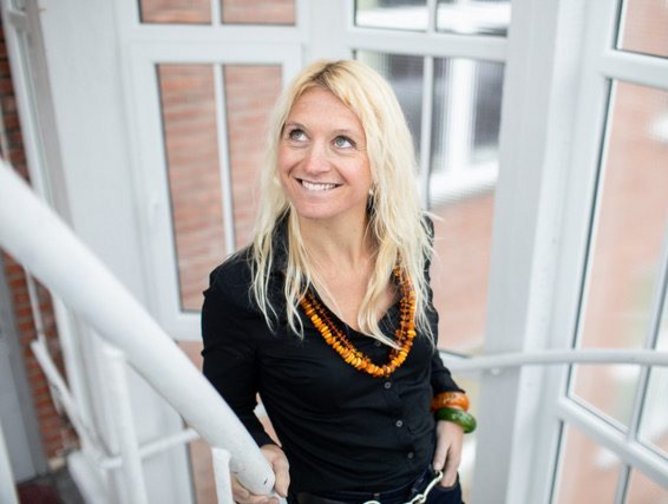 What is Disruptive Technologies?
"Disruptive Technologies is the developer of the world's smallest industrial-grade wireless sensors and an award-winning innovator in the IoT market. We have created a system of tiny, easy-to-use, powerful sensors that simplify data collection and provide all the data points needed for actionable insights and a proactive approach to facilities management. Together with our partners, we are collecting millions of data points from buildings, assets and indoor spaces and saving thousands of dollars every single day. From environmental monitoring to property damage protection, we're connecting people and information to deliver data points for safe, smart and sustainable buildings in minutes."
How do smart sensors make our cities smarter, more efficient and sustainable?
"As we face the increasing threats posed by climate change, smart sensors play an important role in optimising buildings and, therefore, play a huge part in making our cities more efficient and sustainable. An important point is that tiny wireless sensors can be retrofitted to any existing building or asset, meaning any building and its operations can be made smarter in minutes.
"Proximity, desk occupancy, and motion sensors, for example, measure space occupancy to optimise the use of space and resources. Temperature, humidity, water and CO2 sensors are combined to manage environmental monitoring, property damage protection and food waste. For example, optimise the HVAC and energy use, detect temperature anomalies and prevent mould and water damage and understand when fridges and freezers aren't working properly.
"A few real life examples: together with our partners, we have saved thousands of hours of manual checks, potentially millions of dollars through condition based monitoring, 150,000 litres of water in one building, 30% in monthly electricity, 30% in monthly CO2 emissions and 911KG of CO2 per year. See more here.
"Data is the backbone of any optimisation effort. Without data, you cannot identify areas of improvement or track progress. Gathering accurate and actionable data is essential to optimising anything. Collaboration between city officials, facilities managers and building owners is essential to make cities safe, smart, efficient and sustainable."
Tell us about why cities need to invest in smart technology and how IoT sensors can optimise our buildings (and cities) and make them smarter…
"With cities setting ambitious sustainability targets, sensors offer an easy to use, cost-effective solution to improve sustainability performance. If cities use technological advancements and data analysis to their advantage, it can contribute to improved sustainability whilst also boosting economic growth and improving people's quality of life.
"Sensors can be integrated into both new and existing systems. Referring back to the data conversation, we cannot optimise anything without data. We can do manual tasks and make guesses, but we cannot do this at a fast enough rate to have an impact. It is not scalable nor sustainable. Our cities must be more resilient, and to be resilient, we must be able to predict issues before they occur and act quickly when they do occur.
"Sensors, data, and collaboration with all stakeholders within the smart cities and building space means that, together, we can be armed with the right information to actually consider ourselves 'smart'."
How can businesses achieve net-zero goals to make our cities more sustainable?
"Businesses must optimise their energy use, which can only be facilitated through the use of smart sensors and data. Deploying temperature, CO2, proximity and desk sensors throughout a building or office space provides the necessary data to optimise energy efficiency and fix any issues causing significant energy loss.
"Understanding how space is being used is critical to optimising any building. For example, is the HVAC running when nobody is in the building? Is the heating on when the windows are open? Are rooms being cleaned when nobody has been present? Are the lights and heating on when nobody is using that space?
"Every data point makes a huge difference in energy and resource optimisation."
Why is improving monitoring technologies and acting on your data vital?
"As the world becomes more digitised, the real estate industry is under pressure to modernise and adopt new technologies that can help manage buildings and infrastructure in a more sustainable way. While sensors and other monitoring devices can provide a wealth of data that can be used to establish measurable goals and track progress, businesses must be careful not to fall into the trap of 'analysis paralysis'. Without the right tools and expertise to interpret and utilise data, companies will miss out on opportunities to demonstrate their sustainability compliance and ultimately lose money in the long run.
"IoT-enabled buildings are becoming increasingly popular as they offer greater transparency and allow for more efficient management of energy use, but only if businesses are willing to invest in the necessary infrastructure and expertise. By taking advantage of new technologies, businesses can improve their resilience in the face of climate change and market fluctuations while also reducing their environmental impact."
What's next for Disruptive Technologies?
"Disruptive Technologies' mission is to create a radically simple and secure sensor solution that delivers useful insights, enabling more sustainable, safe, and efficient operations. Every day we are working with partners and customers to offer all the data points they need, and together we will continue to develop our IoT sensors and infrastructure to continue solving real challenges in Corporate and Commercial Real Estate."