Enable Manufacturing: 3D Printing Will Transform the Automot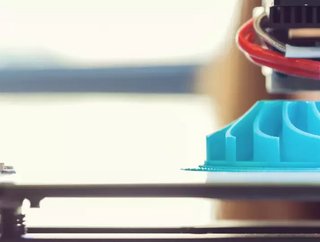 Its revolutionary Additive Casting process can produce low-cost, detailed automotive parts—a win for sustainable UK manufacturing
As governments and major automakers invest in low-carbon manufacturing options, 3D printing has emerged as a way to build sustainable, specialised car parts. Enable Manufacturing is one of eleven companies that recently received funding from the UK Department of Business, Energy, and Industrial Strategy to develop zero-emissions tailpipe tech with their Additive Casting process. 
What's the big deal here? Well, additive casting can produce lower-cost, lighter, and more sustainable parts for our future cars, trucks, and trains. In addition, 3D printing might shorten up supply chains and help the struggling automotive industry get back on its feet after the last 12 months of COVID-19. 
How Does Additive Casting Work? 
Clients can usually upload CAD models to a central platform that will quickly calculate the rough cost of the order based on how many parts they need, what the degree of complexity is, and which materials they've used. Once the files are checked over for inaccuracies, they'll be transferred to the 3D printing system, where the material will be poured into the cast, cooled, and removed. According to Enable, this can reduce lead time by up to 50%—and bring manufacturing operations closer to home. 
Here are three types of 3D manufacturing that Enable Manufacturing offers: 
Sand Additive Casting.

Ideal for large and heavy parts and made for rapid prototyping.

Investment Additive Casting.

Great for medium production of complex parts.

Vacuum Additive Casting.

Suitable for small and highly intricate parts, as well as volumes up to 100,000 parts per year.
With these options, Enable can manufacture automotive parts in 130+ metals, shape parts with extremely fine detail up to 250 x 250 x 250 mm, and add in tiny complex features. Additional benefits include a size range from 10mm to 60 tonnes, lead times of less than four weeks, and greater design flexibility. 
How is the UK Taking Note?
The nation's Advanced Propulsion Centre (APC) Technology Developer Accelerator Programme (TDAP) awarded Enable up to £135,000 to develop and introduce its technology to small- and medium-sized British businesses. 'Our aim is to provide successful applicants with a systematic, phased approach to help great ideas flourish in a commercial space', said Josh Denne, Head of SME Programmes at APC. 'We want their innovative technology to become viable'. 
Overall, 3D manufacturing promises to help both automakers and nations achieve their emissions goals, as well as their commitments to domestic supply chains and local manufacturers. '[Enable Manufacturing]', Denne concluded, 'could play a crucial role in our net-zero carbon future'.