Ericsson is excited to use 5G in manufacturing move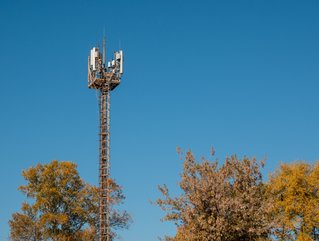 From Wifi to Internet of Things, 5G is advancing life across the world with improved connectivity. IT company Ericsson explains how & what's next
IT company Ericsson has a vision to improve lives with limitless connectivity - this includes embracing 5G. Founded in 1876, Ericsson is headquartered in Stockholm, Sweden and its Head of Networks & Managed Services, Björn Odenhammar, and VP Sales, Duncan Hawkins, are excited to see how the manufacturing industry can transform with the use of 5G.
Smart manufacturing across the supply chain at Ericsson with 5G
Ericsson endorses smart manufacturing across its global supply chain. Within its Ericsson Smart Factories and flexible automation, the company can leverage Industry 4.0 capabilities with 5G enabled full connections.
The company manages a value-adding Industry 4.0 partner ecosystem, by leading a one-stop-shop for:
Devices
Applications
Advisory services
SIs and telecom CSPs, to build smart facilities.
Using 5G for Wifi and IoT in manufacturing
Ericsson's visionary technology is enabling many 5G networks worldwide.
"The interest in 5G for manufacturing has really taken off and cellular technology is rapidly reshaping manufacturing," said Hawkins. "By 2030, there will be 4.7bn wireless modules across smart manufacturing floors, with a value of over US$1tn."
Ericsson is working hard to make the 5G network easier to understand for those in manufacturing. Odenhammar is fascinated at how 5G can support multiple services, such as WiFi and IoT.
"Private 5G can integrate both northbound towards the IT infrastructure of an enterprise or cloud, and southbound by partner devices towards the Operational Technology (OT) layer," said Odenhammar. "We are building an ecosystem around our networks to have strong partners that together, can deliver e2e solutions. One important part of that ecosystem is the device partners that deliver the gateways and sensors to be used to retrofit legacy equipment with 5G capabilities.
"This will give factories an easy way to deploy 5G to have a flexible, secure and high performing infrastructure on which to build smart manufacturing solutions. Ericsson's high performance private cellular networks give enterprises the secure and scalable foundation to digitalise their operations, all backed by our global mobile market leadership. Dedicated networks connect industrial facilities with reliable, secure cellular networks."