Factory of the Future: Seven Market Trends to Keep an Eye on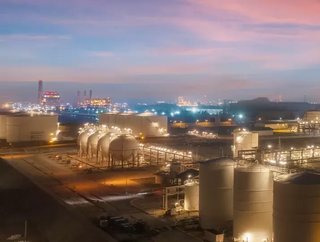 Manufacturing Global takes a look at the latest market trends in robotics, IoT, 3D printing, logistics, RFID and analytics
Global Industrial Robots in the Automotive Industry
Reported by ReportLinker, the global industrial robotics market is expected to grow by US$3.97bn between 2021 and 2025. The expected growth is attributed to the increased adoption of lean, flexible manufacturing in the global automotive industry, and a regulatory framework to ensure workplace safety.
Global In-Plant Logistics
Also reported by ReportLinker the global in-plant logistics market for the automobile OEM industry is expected to grow by US$508.82mn between 2021 and 2025. With a CAGR of more than 5%, the market is being driven by lifestyle changes, e-commerce, increased productivity and reduced labour costs due to the use of AGVs. 
Industrial IoT (IIoT)
With the manufacturing industry expected to hold the largest share of Industrial IoT (IIoT), the rise in new approaches and technologies such as smart factories, cyber-physical systems, and intelligent robotics, is driving the IIoT market growth. 
In the next five years, the IIoT market is expected to reach US$106.1bn by 2026, according to MarketsandMarkets. 
"The growth of the IIoT market is driven by factors such as technological advancements in semiconductor and electronic devices, increased use of cloud computing platforms, standardisation of IPv6, and support from governments of different countries for R&D activities related to IIoT," said MarketsandMarkets.
Aerospace 3D Printing
According to Market Research Future, the aerospace 3D printing (additive manufacturing) industry is expected to be worth US$5.58bn by 2026, with a CAGR of 25.7%.
The report by Market Research Future details a number of factors contributing to the industry's growth including:
The increased need for advanced manufacturing technologies to produce complex aerospace parts 

A surge in global defence and military expenditures 

Demand for technologically advanced aircrafts

The rise in passenger traffic

An increase in the need for new solutions 

An increase in commercial and civil applications of UAVs 

The development of advanced 3D printers 
3D Printing Materials
Driven by the increased demand for polymers in 3D printing, mass customisation, and government initiatives supporting the adoption of 3D printing, the 3D printing materials market is expected to grow at a CAGR of 26.7% from 2021 to 2028, reaching US$9.86bn by 2028.
In addition to these drivers, Meticulous Market Research Pvt. Ltd, also highlights the significance of COVID-19's impact on the market. "Many countries and businesses started using different 3D printing materials for manufacturing new products such as PPE (face shields and eye protectors), ventilators, and nasal swabs to fight COVID-19, which created a spike in the growth of the 3D printing materials market globally."
RFID Tags 
Also reported by Market Research Future, the company projects the RFID tags market to reach US$18.91bn by 2027, with a CAGR of 11.2% over the forecasted period. 
With a current market value of US$8.5bn (2020), there is an opportunity for the market to increase its adoption in manufacturing and consumer goods. 
"RFID tags and sensor solutions are combined in the manufacturing facility, such as cameras, tanks, pipes, boilers, and so on, to demonstrate the quality and output of the manufacturing process. RFID technology used in plant asset management benefits manufacturers," said Market Research Future. 
Big Data Analytics
As a valuable source of insightful data for business strategists, big data analytics provides manufacturers with growth analysis, historical and futuristic cost, revenue, demand, and supply data. 
With this in mind, big data analytics in the manufacturing market is predicted to reach US$4.55bn by 2026, up from US$904.65mn in 2020 with a CAGR of 30.9%, according to Market Insights Reports.