Fiat Chrysler Automobiles' (FCA) response to COVID-19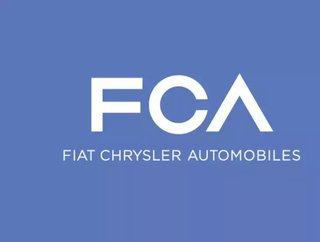 We look at how the eighth largest manufacturer in the world, Fiat Chrysler Automobiles (FCA), is responding to the COVID-19 emergency. As the Coronavir...
We look at how the eighth largest manufacturer in the world, Fiat Chrysler Automobiles (FCA), is responding to the COVID-19 emergency.
As the Coronavirus pandemic continues to spread, one company that is raising to meet the pandemic head-on is Fiat Chrysler Automobiles (FCA). We look at how it is accomplishing this. 
Suspended operations in Europe and North America 
The FCS has suspended its operations in both Europe and North America. Commenting on this action, FCA CEO, Mike Manley said: "Working with the UAW, and having visited many of our plants yesterday, we need to ensure employees feel safe at work and that we are taking every step possible to protect them. We will continue to do what is right for our people through this period of uncertainty."
Manufacturing essential items
Fiat Chrysler, the Italian car manufacturer, has committed to manufacturing one million face masks a month and distributing them to the United States emergency services to fight against the pandemic.
"Production capacity is being installed this week and the company will start manufacturing face masks in the coming weeks with initial distribution across the United States, Canada and Mexico," said Fiat Chrysler in a company statement.
SEE MORE:
Support for children during this time 
The FCA has announced a commitment to supporting children during the outbreak by working with a number of charities and foundations that provide food to children. It has started by providing over 1mn meals to children within the area of its US plants in Illinois, Indiana, Michigan and Ohio, with a plan to extend nationwide across North America and Mexico.
"There has never been a more important moment to help children and their families with vital needs in our communities than during this time of great uncertainty," said FCA CEO Mike Manley. 
Other companies taking action 
In amidst the uncertainty and fear at this time, there can be some positivity found, as communities and companies step up to help all those who are struggling or working on the front lines. 
In the fight against COVID-19, it is expected that the UK will need 20,000 ventilators. Formula 1 has committed to help facilitate the manufacturing of the much-needed ventilators.
"We are working in coordination with a number of our fellow Formula 1 teams on the feasibility of supporting the production of ventilators, in response to the UK government's request to industry for help. This is an ongoing assessment but the teams and Formula 1 are acting in concert to make a positive contribution to the cause," commented Formula 1 in a company statement.
Additionally, In a consortium led by Airbus, Dyson has committed to the production of 30,000 medical ventilators with production starting imminently, following the finalisation of the plans to supply the devices to the NHS.
Dyson has received orders of 10,000 ventilators which they will build from scratch. In a letter to the staff at Dyson, the founder of the company Sir James Dyson, stated the "race is now on to get it into production," with promises to donate 5,000 machines to the international efforts.
For more on how companies are helping during this time, check out our 10 manufacturers providing COVID-19 pandemic support
Did you know? Yesterday, FCA announced the signing of an incremental credit facility of €3.5bn with two banks, and will be available for corporate purposes as well as the working capital needs of the FCA.
For more information on manufacturing topics - please take a look at the latest edition of Manufacturing Global.
Follow us on LinkedIn and Twitter.