Ford production to benefit from Ericsson's 5G connectivity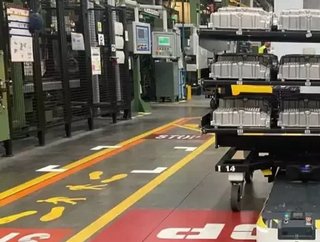 Ford Motor Company partners with Ericsson to benefit from the company's 5G connectivity in its Valencia engine production plant...
As part of a new European Commission and European ICT industry-backed initiative to drive Industry 4.0, Ford Motor Company will benefit from Ericsson's 5G connectivity at its engine production plant in Valencia, Spain.
"New technologies can vastly improve production line efficiency, therefore increasing innovation capacity. This is essential given today's competitive environment, and 5G is an instrumental tool to help us achieve this objective," commented Alejandro del Portillo, Manufacturing Engineering and New Technologies Department, Ford's Valencia Engine Plant.
5G connectivity trials in Valencia, Spain
Known as 5G-INDUCE, the pilot initiative is part of Horizon 2020 5G Infrastructure Public-Private Partnership (5G-PPP) – a joint initiative between the European Commission and the European ICT industry. 
Other partners of the initiative include: ASTI Mobile Robotics, Fivecomm, YBVR, Intel, Gestoos, University of Burgos and Universitat Politecnica de Valencia.
As part of the initiative, the main next-generation capabilities to be tested at the facility include: autonomous automated guided vehicles (AGV) fleet management, smart AGV operations based on human gesture recognition and virtual reality (VR) applications.
The aim of the pilot is to optimise logistics processes and distribution chains in the factory warehouses to improve efficiency for Ford. As part of its efforts in the pilot Ericsson will enable edge computing, advanced robotics and artificial intelligence.
"The potential of 5G technology is being unlocked as digitalization of industries is advancing and as more and more complementary players partner to shape new innovation ecosystems," added Manuel Lorenzo, Head of Technology and Innovation, Ericsson Spain.
"The 5G-INDUCE project is a great example of this momentum – gathering world-class innovation in Industry 4.0, robotics, 5G, edge computing, virtual reality and artificial intelligence, and counting on the support of the EU 5G-PPP program. Ericsson is glad to contribute with our technology and expertise in 5G solutions to the success of this initiative," concluded Lorenzo.
For more information on manufacturing topics - please take a look at the latest edition of