Four Factory of the Future Market Trends to Keep an Eye on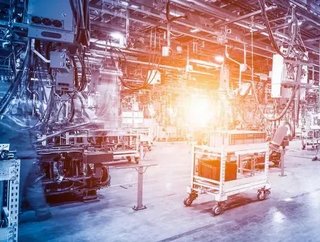 Manufacturing Global looks takes a look at the latest market trends in smart manufacturing, industrial automation, smart factory and AI...
Global Smart Manufacturing Market
Attributed to the rapid growth in the adoption of automated systems in industrial processes, the is predicted to grow from US$$175bn (2020) to US$303bn by 2026 with a compound annual growth rate (CAGR) of 6.4% between 2019 and 2026.
While COVID-19 has somewhat slowed down the market's growth, it is expected that by the second to third quarter of 2023 there will be a 'considerable' rise in growth for the market. 
Key players in the industry: Schneider Electric, General Electric, Siemens, Honeywell International Inc., Rockwell Automation Inc., FANUC Corporation, and Emerson Electric Co. 
Industrial Automation Market
Making people's lives easier, and their work more accurate and effective, the global demand for automated technologies such as robotics - especially in science and technology - is driving its increase in global market value.
By 2027, the is expected to reach US$326.14bn by 2027, with a CAGR of 8.9% between 2020 and 2027.
Key players in the industry: ABB, Siemens, General Electric, Schneider, Endress+Hauser, Yokogawa, Honeywell, WIKA, Azbil, Fuji Electric, 3D Systems, and HP.
Smart Factory Market
Expected to grow from US$80.1bn (2021) to US$134.9bn by 2026, the - with a CAGR of 11% between 2021 and 2026 - is experiencing growth driven by fiscal policies adopted to keep manufacturing facilities afloat during COVID-19. 
Other driving factors include resource optimisation, cost reduction in production operations, increased demand for industrial robotics, rising demand for technologies, and the growing significance of energy efficiency. 
Key players in the industry: Emerson Electric Co., General Electric, Rockwell Automation, Inc., Schneider Electric SE, ABB Ltd., Siemens AG, Mitsubishi Electric Corp., Honeywell International Inc., Endress+Hauser AG, and Yokogawa Electric Corp.
Artificial Intelligence (AI) in Manufacturing Market
"It is undeniable that the manufacturing industry is at the forefront of artificial intelligence implementation," says . "Manufacturers are using AI-powered analytics to increase performance, product quality, and employee protection, from substantial reductions in unplanned downtime to better crafted goods."
As manufacturers look to realise the potential benefits of artificial intelligence (AI) in their processes, it is predicted that the will grow to US$11bn by 2025 with a CAGR of 54.6%.