General Motors to renovate Infantry Squad Vehicle facility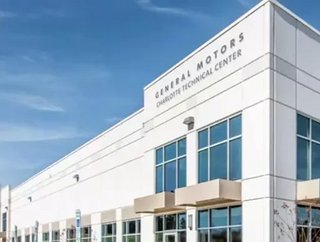 General Motors (GM) announces plans to begin renovation on its Infantry Squad Vehicle production facility in North Carolina...
In an announcement made by General Motors (GM), the company has announced plans to begin renovations on its Infantry Squad Vehicle production facility in North Carolina.
The renovations will support the production of the Infantry Squad Vehicle (ISV), "a light and agile all-terrain troop carrier intended to transport a nine-Soldier infantry squad," commented GM.
The manufacturing facility - located in Concord, North Carolina - will produce ISVs for the US Army as part of its US$214.3mn contract that was awarded to GM Defence in June 2020. The defence arm of GM celebrated the delivery of its first ISVs to the US Army in October 2020.
It is expected that construction at the 75,000 square foot facility will continue into early spring, with production starting to deliver vehicles in April. When GM's defence arm ramps up to full rate production, the facility is expected to manufacture 649 ISVs, as well as support the production of 2,065 vehicles over eight years.
The ISV program marks the first major award for GM Defence since its re-establishment in 2017.
"We have tremendous momentum behind our ISV win, featuring a first-of-its-kind tactical wheeled vehicle that gives our Soldiers speed, durability and performance to enhance mission success. GM Defense is responsible for the design, engineering and manufacturing of the ISV. This facility will enable us to meet our customer's timeline for delivery while continuing our journey to bring commercial technologies and transformative mobility solutions to the defense market," commented Tim Herrick, interim president of GM Defense. 
For more information on manufacturing topics - please take a look at the latest edition of