HKSTP: advanced manufacturing for multi-industry facility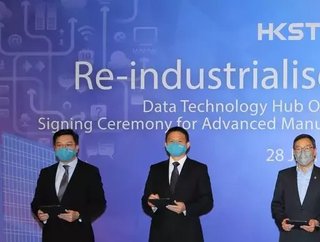 DB Schenker awarded a 10 year exclusive logistics services contract from HKSTP to establish Asia's first multi-industry advanced manufacturing facilit...
In support of its development of Asia's first multi-industry advanced manufacturing facility, integrated with automated and smart logistics solutions, has awarded a 10-year exclusive logistics services contract to .
"We are very excited to partner with HKSTP on the AMC, which integrates innovative manufacturing and logistics under one roof. Going beyond just an automated logistics center, the AMC houses tenants from diffuse industries to promote R&D and production activities. The multi-purpose use of this building not only forges a stronger partnership between manufacturers and brand owners through a more agile and collaborative supply chain, but also advances industrial transformation from the ground up," commented Christopher Pollard, CEO of DB Schenker Greater China.
All you need to know about HKSTP's Advanced Manufacturing Centre (AMC)
Located in the Tseung Kwan O Industrial Estate, HKSTP's Advanced Manufacturing Centre (AMC) is expected to be complete by 2022. 
The facility has been designed to support high value added, and on-demand manufacturing in Hong Kong.
By harnessing DB Schenker's logistics expertise and processes, the facility with 'smart production' at its core, aims to create a fully serviced production base, streamlining operations from manufacturing through to testing and end-to-end supply chain management in one location. 
As the facilities exclusive logistics partner, DB Schenker will offer a complete spectrum of supply chain management and value added services across multiple industries.
It is said that the AMC will be a key driver for Hong Kong to achieve its vision of re-industrialisation, by provide innovators access to 'world-class process excellence' to drive innovation, design and the manufacturing of products.
"Our partnership with DB Schenker on the AMC, is a significant milestone and a testament to the positive progress in realizing Hong Kong's re-industrialisation vision. The AMC combines best-in-class logistics with the latest advanced manufacturing technology to turn the "Made in Hong Kong" brand into ready-to-scale, ready-to-distribute, ready-for-market products, at rapid speed," added Albert Wong, CEO at HKSTP.
For more information on manufacturing topics - please take a look at the latest edition of