Bronze Technologies: Contributing to China's Innovation Jour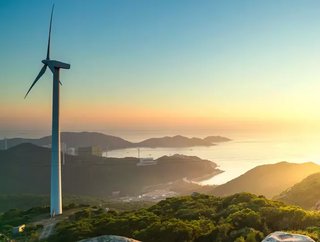 China hopes to develop hidden champions of advanced manufacturing to compete with Western economies—here's an in-depth look 
By 2025, China wants to build a formidable base of domestic manufacturing. If you've been following the breaking news, you know that six of its national ministries announced plans to develop 10,000 niche 'little giants' and 1,000 market leaders. National officials hope that these plans will help plug national supply chain gaps and help the country compete with the likes of Japan, the U.S., and Germany. Said Tian Yun, the Vice Director of the Beijing Economic Operation Association: 'The heated technology war between China and the U.S. exposed the risks of lacking hidden champions'. 
One of these rising companies is Bronze Technologies, a Chinese manufacturer that creates high-quality power electronics for renewable energy, smart grids, electric vehicles, and railways. 
How Did Bronze Technologies Develop? 
Back in 2009, PhD teams from Cambridge and Tsinghua University sought funding from well-known venture capital funds and angel investors. By 2011, the company had launched its IGBT driver product line—insulated-gate bipolar transistors that help handle high-voltage, high-current applications such as automotive, industrial air conditioners, and motors. Come 2013, Bronze was selected as one of China's National High-Tech Companies; in 2015, its IGBT driver shipments surpassed 100,000 pieces; and today, the company aims to lead China in power electronics technology. 
What Has It Accomplished? 
In addition to building a world-class research team for IGBT driver chips, Bronze manufactures current sensors and power electronics building blocks. It's launched a multi-parallel driving solution with Infineon, helped reduce the difficulty of operating microgrid energy, and received multiple honours from the Chinese government: Top 100 of the Highest Potential Enterprises in Shenzhen Overseas Chinese High-Tech Venture Park; Leading Entrepreneurs in Guangdong Province; Deloitte's China Top 50 High-Growth Tech Companies...the list goes on. 
How Will It Contribute to Advanced Manufacturing? 
As part of the new push for Chinese manufacturing innovation, Bronze Technologies will open up a third-generation industrial semiconductor base in Guangdong. No one should be surprised that semiconductor technology is a national priority—with the coupling of COVID and container ship shortages, China, along with the rest of the world, has decided to ramp up. In 2021, China will invest 350 million yuan (US$54.17mn) into the project. 
As the Chinese government continues to invest in emerging technology, power manufacturing firms will form a critical part of its long-term strategy. 'China accumulated rich experience in developing industry titans like Huawei in the past', said Tian. Now, as governments and citizens start to source their energy from renewable resources, drive electric cars, and use cooling systems to cope with climate warming, it's time to continue that long-standing tradition with Bronze.