Honeywell Acquires Performix Furthering Life Sciences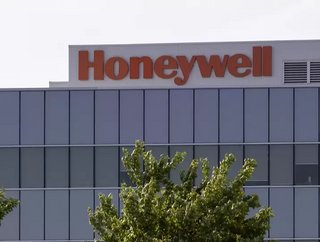 Honeywell acquires Performix Inc, advancing its digital automation capabilities in Life Sciences
In an announcement made by leading Fortune 100 - Honeywell - the company has announced its acquisition of privately held organisation Performix Inc., a provider of manufacturing execution system (MES) software for pharmaceutical and biotech industries.  
What Does This Acquisition Mean for Honeywell?
By acquiring Performix, Honeywell can build on its strategy to create the world's leading integrated software platform for customers in life sciences who are striving for faster compliance, improved reliability, and better production throughput.
Performix's MES software will join Honeywell's large portfolio of automation solutions for the industry, including another recent acquisition made by Honeywell - Sparta Systems - and Honeywell's own Experion Process Knowledge System.
With these offerings Honeywell plans to address life sciences customer needs across the product lifecycle; from automation project execution to optimal production and sustainable quality. 
"Performix's manufacturing execution system software allows us to expand our capabilities and further accelerate Honeywell's connected life sciences vision of integrating data from multiple systems into a manufacturing ecosystem that assures quality, compliance and efficiency. Honeywell can now offer customers a tailored solution designed for their specific industry that combines process automation, production management, quality management and data analytics into a single software suite," said Ujjwal Kumar, president of Honeywell Process Solutions. 
What Does Performix's MES Platform Offer?
Performix's MES Platform offers users a modular set of capabilities to address key components in the manufacturing process. The platform supports product manufacturing via digital procedures and batch applications for traceability, as well as supplying compliance and audit information, and supporting analysis and manufacturing intelligence needs.
"Adding Performix's industry-leading manufacturing execution system software to Honeywell's already robust portfolio will further Honeywell's ability to deliver critical solutions to pharmaceutical and biotech manufacturers as they digitally transform their operations. As a combined business, Performix will benefit from Honeywell's global scale and robust customer base. Together, we can accelerate product expansion to deliver a global set of digital solutions that address today's increased manufacturing complexity," said Sham Afzalpurkar, president and chief executive officer of Performix Inc.