Honeywell: Warehouse Automation Advancements Creating Jobs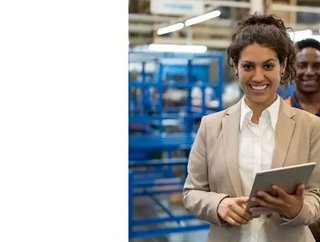 A Honeywell study recently revealed that new warehouse automation technologies would create new jobs rather than reducing them...
Industrial 'Internet of Things', artificial intelligence (AI), and robotic process automation (RPA) ─ what do these three concepts all have in common? They're coming to a factory near you! Well, unless they've already been implemented. 
In an age of true technological transformation, it was inevitable that every industry would eventually find itself under the thumb of a new advancement in one way or another, at some point. At first, the idea was dreaded by many, but now it's mostly hailed as "the best next thing". Fortunately, those combined technological enhancements have now reached the mainstream manufacturing industry and are revolutionising traditional systems in ways that you'd only expect in a Star Trek episode, four decades ago. 
Automation is the Name of the Game
It's a tedious process to make products by hand, after all. Especially when you consider the extreme levels of demand that consumers now place on providers of goods and services. The implementation of automation-powered machines changes the game and removes this strain from human resources within factories and manufacturing plants ─ but, at what cost? Historically, many industry-leaders and workers in the industry dreaded the concept of 'machines' because they'd result in a loss of jobs for the working-class people that make up the bulk of the workforce in every nation. 
Fortunately, Honeywell has released a study that found the reality to be contrary to the historical assumption. The company revealed that investment in automation is absolutely crucial to remain competitive in an oversaturated global marketplace, but there will be an even stronger need for human capital in the workplace. It seems to be the case that traditional roles might be lost to humans, but they'll be allocated and retrained elsewhere. 
New Roles Across the Board
Most of the companies that responded to the indicated that automation in their supply chains could lead to opportunities for new jobs within the workplace. In fact, two-thirds of the respondents see opportunities for "new and different jobs in customer service, distribution centres, and warehouses." 
"E-commerce and e-retail fulfilment growth are pushing traditional warehouses and distribution centres to their limits, and automation is critical to any operation that wants to remain competitive," said , Chief Marketing Officer of . "These automation and robotics advancements are shifting the workforce away from physically demanding, strenuous and monotonous tasks to more skilled tasks."
Maintaining Success in Unknown Waters
Honeywell's study revealed that eight in ten companies see the highest potential for new jobs in in-house maintenance roles; 42 per cent of the respondents mentioned the frequency of maintenance as one of the biggest areas of concern in their company's further investment in automation. Unsurprisingly, I suppose ─ as we move into an era of relatively unknown new gadgets and gizmos, manufacturers need to be prepared with risk mitigation strategies that alleviate any potential disasters with their plants. 
As infrastructures within warehouses and fulfilment centres become more automated and demand for products soars, Feuell claims that maintenance technicians will play a crucial role in helping limit downtime. With the increased implementation and use of technology across warehouse spaces, manufacturers will be able to leverage data-driven insights from the interconnected architecture of IIoT-enhanced machinery and sensors, through sophisticated solutions to perform preventative maintenance 'on-the-go' to maximise uptime. 
"The 2020 Honeywell Intelligrated Automation Investment Study was conducted April 21 to May 7, 2020, in collaboration with KRC Research, an independent third-party research firm not affiliated with Honeywell or its business groups. The 434 U.S.-based professionals polled work full-time in senior roles for companies that directly manage warehouses, distribution centres or fulfilment centres; have insight into the operations of those facilities; are familiar with automation, and make or influence purchase decisions for their company.
Honeywell Safety and Productivity Solutions (SPS) provides products, software and connected solutions that improve productivity, workplace safety and asset performance for our customers across the globe. We deliver on this promise through industry-leading mobile devices, software, cloud technology and automation solutions, the broadest range of personal protective equipment and gas detection technology, and custom-engineered sensors, switches and controls."