How the Smart Out of Band solution can assist manufacturers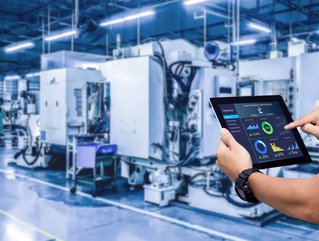 Smart factories
Last mile downtime in manufacturing requires smarter supply chain network remediation, says Alan Stewart-Brown, Vice President EMEA at Opengear
The last mile in manufacturing is one of the most problematic aspects of supply chains, says Alan Stewart-Brown, Vice President EMEA at Opengear.
"Processes are difficult to plan or optimise for maximum efficiency when incoming materials from global sources are subject to disruption for reasons beyond a business's control. Equally, the last mile of delivery for finished products is extremely challenging when customers' requirements change without little or no warning."
Building supply chain resilience
Manufacturers increasingly seek to overcome these problems with logistics platforms that give visibility to their entire supply chain and inventory.
"They attempt integrations with manufacturing automation solutions spanning what may be globally-dispersed networks of manufacturing facilities and complex ecosystems of local suppliers. Increasingly, they want to use AI-driven predictive modelling that relies on fast access to high volumes of data, much of which companies need to process at low latency in edge computing networks, close to where their devices and manufacturing plants generate it."
As manufacturing moves to intelligent automation to maximise efficiency and increase its responsiveness in the face of new demands or supply chain disruptions, it becomes totally reliant on the resilience of its networks to transmit ever greater amounts of vital data.
"Unfortunately, all networks have become more complex and prone to outages from internal and external sources. The costs of IT downtime vary from business to business, but are certainly very high. Professional services consultancy Deloitte cites a figure of US$50bn for the annual cost to manufacturing of unplanned downtime, much of which is down to equipment failure, but with a substantial part inevitably caused by network outages."
Outages can be caused by anything from adverse weather and fires to mistakes by employees or contractors. Yet, irrespective of its size, a company must have efficiency and excellence in its network infrastructure as much as in its end-to-end supply chain operations, avoiding bottlenecks and downtime.
"Unfortunately, a new "last mile" of network vulnerability has opened up as manufacturers have migrated data to the cloud and have started employing SaaS applications on a major scale, along with software-defined wide area networks (SD-WAN). SD-WAN provides secure network connections at lower cost with more agility that supports expanding webs of data-intensive devices across multiple sites.
"The potential point of weakness is the final segment of the wide area network that connects a company's plants, data centres and distribution hubs to its SD-WAN and cloud. All traffic from a facility is channelled through single links, with limitations on bandwidth that constrict the amounts of data an organisation can transmit. It is a bottleneck that could be an attractive target for a denial-of-service cyber-attack."
Simple human error at this point could also inflict major damage, including to the physical infrastructure when, for example, a construction worker severs cables with a mechanical shovel.
"Manufacturers have options, however, when it comes to protecting their operations from such damaging downtime. What they need is a solution that offers additional bandwidth and availability, with internet connectivity for branch local area networks and equipment that is not part of this network last mile. For immediate resilience they should be able to use high-speed 4G LTE telecommunications networks whenever their primary link goes down. This will give the necessary bandwidth during the event, enabling organisations to use out-of-band technology, especially Smart Out of Band solutions for detection and remote remediation by engineers. A console server in each location gives engineers remote access via an alternative network, provided through a Failover to Cellular approach which uses 4G LTE to provide sufficient speed to keep the primary network up and running."
The Smart Out of Band solution can support manufacturers
Building redundancy into networks is, of course, another option that manufacturers will have to consider. Yet while it is important and should be pursued as part of the resilience strategy, it is not always cost-effective in every location a large organisation operates.
"Having remote remediation capabilities is therefore a real advantage. A centrally-located engineering team gains remote access to critical network devices and can resolve most challenges without a time-consuming visit. The benefit is in significantly reduced downtime, as processes and devices continue to transmit data, communicate, and access cloud and edge computing services.
"Nobody can ever eradicate outages, but a Smart Out of Band approach to network resilience will vastly improve resilience in the networking last mile and its supply chain equivalent. Manufacturers will avoid the horrendous costs of machines and processes sitting idle, undermining profitability."