IHS Markit/CIPS: Manufacturing Facing Rising Constraints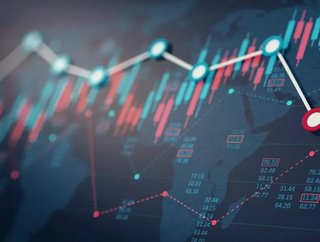 Latest IHS Markit/CIPS Manufacturing PMI has fallen to a five-month low
Despite a continued rise in constraints caused by supply chain issues, as well as shortages of inputs, delivery delays and disrupted production schedules, companies have still achieved solid gains in output, new orders, and employment.
According to the seasonally adjusted IHS Markit/CIPS Purchasing Managers' Index (PMI), the industry fell to a five-month low of 60.3, just below July's 60.4; despite this August still remained above the long-run average of 51.9. 
Signally an improvement in operating performance, the output for manufacturing rose in August, despite being its weakest since February. Manufacturing companies linked higher output to new order gains, and the ongoing process of re-opening global economies. 
Alongside manufacturing output, incoming new business rose in August, reflecting the increased inflows from domestic and overseas markets, as well as increased exports orders from Europe, China, US, Asia, and South America. 
The UK outlook for manufacturing remained positive, 66% of companies indicated that they expect output to rise over the next year, with only 4% predicting a decline. 
Confidence also rose to a three-month high with the expectation that the economy will continue to revive, and employment rose for the eighth month in a row to one of the greatest extents in the survey's history. The survey indicated that staffing levels were raised due to increased capacity, rising demands, and the need to address backlogs of incomplete work. There were some reports of labour and skills shortages.
"Severe disruptions to supply chains and raw material shortages eroded the growth momentum of UK manufacturing in August. Although solid gains in output and new orders were achieved, companies reported that production, delivery and distribution schedules were experiencing substantial delays," said Rob Dobson, Director at IHS Markit. 
"A wide range of factors contributed to the disruption, including port capacity issues, international shipping delays, the re-imposition of COVID restrictions at some key points in global supply networks and ongoing issues post-Brexit. With all of these factors likely to persist for the foreseeable future, manufacturing could well see a further growth slowdown in the coming months," he added. 
"It comes as no surprise that supply chain gridlock hampered production growth, but UK manufacturers are showing confidence they can overcome these challenges to increase output as the economy rebounds. Although volatility is expected, the last 18 months have drawn attention to inefficiencies in core operations and highlighted the importance of technology on the factory floor. Many manufacturers have already made technology investments, such as automation and 5G connectivity, to become more resilient, streamline production processes and enhance the visibility of supply chains. In addition to modern facilities, manufacturers will also need to flexibly design and develop products in order to respond to volatile markets. It's vital manufacturers steer such change by upskilling employees and developing talent, particularly in software engineering, or risk a severe skills shortage on the horizon," said  Maddie Walker, Accenture's Industry X lead in the UK.