Is increasing product life span key to waste reduction?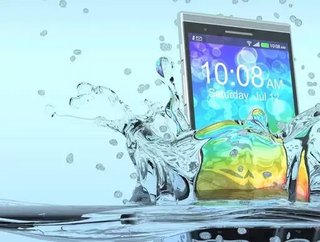 Latest P2i study takes a look at product life spans and why increasing it is key for manufacturers to reduce waste...
In a new study from titled '' the global leader in liquid-repellent nanotechnology takes a look at product life spans and why increasing it is key.
P2i study findings
When it comes to protecting products from liquid damage, those that were surveyed within the study identified 'reducing field failures' or 'increasing the life span of products' as the top two reasons ahead of 'meeting industry standards' and 'improving the user experience'. 
Other key findings from the report included:
46 per cent identified that liquid protection solution providers can help to meet environmental goals by reducing waste, with 94 per cent commenting that it's 'very important' or 'somewhat important' that their suppliers help to achieve environmental goals 
53 per cent of respondents stated that regulatory pressures are driving manufacturers to become more sustainable, with 43 per cent identifying it as a primary cause
39 per cent also identified internal pressures driving sustainability in their organisation, with only 5 per cent feeling no pressure internally 
"Reducing waste starts right at product design process. With manufacturers increasingly being required to reduce the waste they produce there is a real need to ensure devices are constructed to be repairable from the outset. Partners have a crucial role to play in this and the key is providing a solution that not only promotes repairability but also extends a product's lifespan," commented Simon Vogt, Chief Commercial Officer at P2i.
To read the full whitepaper - Why Liquid Protection Matters in Electronics Product Design - !
For more information on manufacturing topics - please take a look at the latest edition of