Industry X: reimagining the connected factory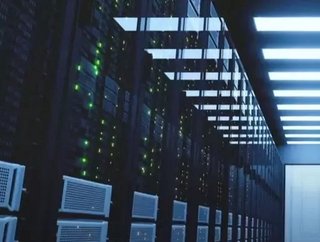 Accenture's Industry X practice Lead - Maddie Walker - explains how Industry X is driving a new era of smart connected manufacturing...
Picture a scene in which the convergence of multiple technologies such as artificial intelligence (AI), edge intelligence, analytics and extended reality are driving a new era of manufacturing that advances mass customisation, in real time, with smart connected products. This is Accenture's definition of .
Speaking to at , she explains to Manufacturing Global that "Industry X is the future of making 'things'. It's about reinventing product and delivery processes so that they're smarter, safer, more connected, more profitable, more relevant and more sustainable – all things necessary for organisations' next level of growth."
In order to achieve this next level of growth, Walker continues to explain that "embedded intelligence sits at the heart of this reimagined manufacturing process, which spans two key areas: how to digitally transform operations, and how to transform the product itself. But data-driven intelligence doesn't just underpin these two processes, it also applies to a business's way of thinking, fuelling their entire strategic vision both for now and for the future so that the technologies they implement collectively ladder up to their objectives.
"In that sense, Industry X is much more all-encompassing than Industry 4.0. It's about what's coming next, ensuring that every single aspect of the product and manufacturing cycle is future-focused – whether that's a future we can prepare for or must pivot to."
Transforming the manufacturing industry with Industry X
When asked how the manufacturing industry will transform as the adoption of Industry X takes hold worldwide, Walker details that by embedding intelligence into all stages of the manufacturing and product lifecycle, machines, workers and networks become connected, generating data that can be shared and collectively interrogated in real-time. "It's this intelligence that will transform the manufacturing sector across multiple fronts, whether that's resilience, sustainable credentials, rate of innovation, or productivity."
Giving an example of this kind of innovation in a product development environment, Walker adds that "By applying data-driven insights to the conception of the product, its relevance to key audiences will be far greater, ultimately resulting in higher sales. In the manufacturing process, these insights can ensure the factory is set up to best effect, whilst adjusting processes accordingly in real-time to result in maximum productivity and minimum costs for R&D and service operations. This also enables products to be released to the market faster so that they're always ahead of the curve with the latest capabilities. And by streamlining the path to delivery, organisations can then move on to creating and delivering the next product, meaning they're always the frontrunners for product innovation."
Whilst Walker provides an example for product development, she explains that "this intelligence can be scaled to numerous industry challenges – whether it's identifying opportunities to create a more sustainable manufacturing and supply chain network, or producing products in a much safer way – as we look to the future, the possibilities of Industry X will be almost endless."
Getting the most value out of implementing Industry X
With any Industry X implementation, "the most important factor is to make sure that the Industry X strategy is underpinned by the overall business objectives and goals, and that the Industry X strategy lines up with those ambitions," comments Walker, who continues to explain that "before any technology is rolled out, businesses must think about the desired outcomes and how they can be developed and scaled over time. This must look beyond broad outcomes such as 'digitisation' – they must get specific and think about what that digitisation can achieve, whether it's improved ROI, streamlined delivery, or enhanced product relevance."
Whilst Industry X capabilities can be broken down into two key areas - digital manufacturing and operations, and intelligent products and platforms – Walker says that "the best strategies almost always integrate both. This helps to iron out data silos and allows product and delivery processes to inform one another so that the resulting product meets desired objectives to the best effect."
Walker does however emphasise that "Industry X is not just a technology solution, it's about understanding the business challenges first and the technologies to be implemented second.  If organisations get caught up in thinking about the tech they want to use first and foremost, they may well find it doesn't offer any ROI at all. There's almost always a technology that can be applied to a specific macro challenge, it's about finding the right one and applying it to deliver maximum business benefit."
The impact of COVID-19 for the manufacturing industry
Like most industries, manufacturing has faced significant challenges as a result of COVID-19, in particular the pandemic has "shone a light on the need for greater investment in digital and data," comments Walker who details three emerging challenges:
1. Resilience and Maintenance of the Supply Chain
With the outbreak of COVID-19, "almost every aspect of the supply chain was affected – whether forecasting demand, sourcing enough materials to meet demand, or orchestrating production and delivery across numerous components of the chain. The first place this became visible was in February when China went into lockdown and the high-tech industry was hit hard due to their reliance on their global supply chains."
2. Volatility of Demand
"Certain sectors saw a complete drop in demand and have had an oversupply of materials, whereas other sectors, such as consumer goods, were not able to keep pace with demands".
3. Keeping people productive and safe
One of the biggest challenges manufacturers are facing is the restrictions on proximity of people. "sites that were used by dozens of engineers were stripped back to skeleton teams. Remote working is challenging enough for an office environment – rolling this out to the production line requires even more digital prowess."
With these challenges in mind, "there is no question that the industry has had to adapt quickly due to COVID-19," comments Walker. However, she adds that "with a resolute focus on the following three areas, manufacturers will see bright spots on the horizon."
1. Offshore/ onshore resiliency
With the manufacturing industry experiencing a profound change, if businesses are to thrive, they must accelerate the digital transformation of their end-to-end operations." Take the UK as an example, which currently only makes 62% of required goods, less than any other comparable European nation," reflects Walker. "The pandemic and Brexit are set to change this as businesses look to build resilience and create a better balance of nearshore and offshore manufacturing as they bring some plants back on home turf."
2. Agile manufacturing
With enforced restrictions implemented around the world as a result of COVID-19, "manufacturers fundamentally had to reshape their production lines to stop the development of certain products and develop different products instead – for example, we saw many companies from fashion brands to breweries making masks and hand sanitiser. This proved that manufacturers can be smart, resilient and agile to meet changing market demands when embracing digital technology," adds Walker.
3. The digital worker
"A vastly scaled back workforce has accelerated the use of manufacturers applying technology to improve the safety, productivity, experience and resilience of the industrial workforce," comments Walker. With the use of augmented reality, IoT and advanced analytics, manufacturers have been able to automate and streamline work in their factories. "These digital workforces use smart IoT-enabled devices to achieve increased levels of personal safety and operational performance, which is important both during the pandemic and beyond."
When asked to reflect on the future for Industry X, and the role that it will play in mitigating the challenges of COVID-19 and other potential global threats in the future, Walker concludes that, "agility, resilience and embedded intelligence is one of the core tenets of an Industry X driven businesses – it informs anything and everything they do. When operations become intelligent and agile, businesses can successfully forecast challenges that humans alone cannot, meaning they can prepare for them before they even become an issue. And for those challenges that even AI cannot predict – such as COVID-19 – it still goes a long way in helping businesses to adapt to them quickly. 
"It's this agility that has been key this year; businesses amongst some of the hardest-hit sectors have remained resilient by quickly and intelligently pivoting to the challenges thrown by the pandemic. As we start the new year with a lot of uncertainty and unknowns, there's one thing businesses can be sure of: they'll need to adapt at any given moment."