Infor: digital transformation success in manufacturing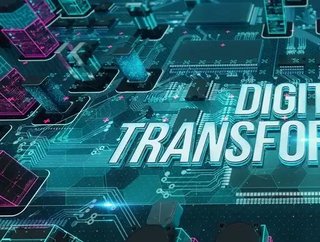 Infor's Phil Lewis identified three questions manufacturers should address to achieve success in digital transformation...
Speaking at the '' in Dubai, Phil Lewis, VP Solution Consulting EMEA, detailed key insights on how manufacturers can successfully digitally transform their operations.
Three questions to address to achieve success in digital transformation
Prior to taking on the complex journey of digital transformation, Lewis explained that organisations should step back and ask themselves three questions:
1. Is the organisation ready for significant change?
"Organisations are only as good as their people, and manufacturers must look carefully at whether they have the right people and culture to support a different way of doing things," said Lewis.
Ultimately it is people in the organisation that will be implementing the change so they need to be committed and onboard with the plans. Therefore it is important for organisations to encourage a culture of openness that allows employees to step forward with their ideas. 
"An organisation's culture can make or break a digital transformation project and 'Organisational Change Management' is one of the key components of such a project. Organisations should aim for an inclusive culture where people feel like they are key contributors to the company's future success," added Lewis.
2. What is the desired outcome?
"Delivering successful digital transformation projects is difficult, and if an organisation does not understand the destination, the chances of success are minimal," commented Lewis.
With this in mind, Lewis explains that it is therefore important to invest time and effort upfront to understand what the organisation wants to achieve from the digital transformation. "It is wise to ask the following questions: What do we need to change? Why do we need to change it, and what is the anticipated impact?" he added.
Regardless of what digital transformation ideas an organisation may have, Lewis states that they will fall into one of four categories customer alignment, employee productivity, supply chain visibility, or operational efficiency.
"Infor helps customers around the world and across various industries to successfully ideate, design and deliver digital change, and understanding the outcome of a project is an important early step."
3. Is the system landscape digitally compliant and ready? 
"Before starting a digital transformation project, an organisation's systems should be digitally compliant and highly flexible. Ideally, the organisation has a systems ecosystem where people can access their work, their data, and their processes without barriers, at any time, and from any location," said Lewis, who explains that cloud is often the best solution to achieve this.
Lewis also added that organisations can also benefit from solutions built specifically for their industry with sector specific capabilities built-in instead of added on. "Heavily modified applications will almost certainly impede upgrades and modernization, introduce risk, and hinder adoption of advanced digital solutions," added Lewis.
Finally Lewis concluded that an organisation's end-to-end systems and applications should run on a common digital platform that have IoT, AI, machine learning, big data, mobility and predictive analytics capabilities. 
"In today's world, an organisation's IT landscape must support the concept of hyper-connectivity – not just connecting applications and digital capability, but connecting everything: Their people, applications, devices, data, customers, and suppliers," said Lewis.
For more information on manufacturing topics - please take a look at the latest edition of