Infosys: how to succeed in manufacturing post-COVID-19
By Jasmeet Singh, EVP and Global Head of Manufacturing, Infosys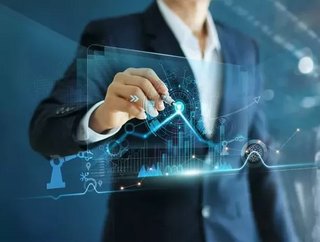 Jasmeet Singh, EVP and Global Head of Manufacturing, Infosys, looks at how business enterprises are coping with the cataclysmic effects of COVID-19...
Business enterprises are coping with the cataclysmic effects of the COVID-19 pandemic. Industries that manage end-to-end operations in the virtual environment will survive and thrive. The manufacturing industry needs to implement holistic operational and contingency plans to ensure safe operations in the new normal. 
Infosys commissioned a survey of global enterprises before the lockdown, which revealed that CEOs planned workplace transformation programs to build a competitive advantage. The 'Drive Change from Within' study reported 81% of manufacturers in the survey are developing strategies to reimagine the future of work over the next two years. 
The 'black swan' nature of the pandemic demands quick affirmative action. It presents challenges as well as opportunities for manufacturing enterprises to pivot toward safer, more efficient and resilient operations. The imperative: workplace transformation should focus on working remotely and minimizing disruption due to extraneous events.  
Adopt AI for an agile workplace
Modern manufacturing enterprises need to explore remote operations at scale. As a first step, job roles have to be classified into positions requiring onsite presence and others that can be undertaken from remote locations. An ecosystem of digital tools and employees can be harnessed to create a predictable shop floor and manage operations safely.
Cognitive computing, machine learning, robotic automation, and Artificial Intelligence (AI) systems transform the workplace while boosting enterprise productivity and ensuring operational excellence. An AI-driven workplace can seamlessly migrate human tasks and workloads to a blended environment for simplifying operations and responding to bottlenecks. 
Cloud-based services such as Windows-as-a-Service and Device-as-a-Service standardize the device landscape for functional and virtual users and optimize co-working spaces. These services create a harmonized global workplace for AI-powered operations. Further, it rationalizes IT maintenance costs via a self-healing, user-oriented workplace. 
Digital production units can adopt an API-based approach to integrate existing enterprise systems with 'return to workplace' solutions. The integration allows manufacturers to leverage IoT devices, embedded analytics and gesture-controlled applications alongside evolving standard operating procedures for workplace safety and employee wellbeing.
AI solutions offer non-intrusive and contactless mechanisms for thermal screening, personal protection, contact tracing, and social distancing. Further, real-time solutions detect anomalies, enabling manufacturers to create a safe workplace and report / manage events without capturing or storing personally identifiable information of employees. 
Empower employees for a remote workplace
Robust work-from-anywhere infrastructure helps manufacturers migrate production management and administrative functions to remote locations. Cloud-based productivity tools and edge computing solutions address the requirement while enhancing the employee experience. Moreover, digital solutions increase the efficiency of remote workplaces by enabling seamless networking, real-time knowledge sharing, and collaborative decision making. 
Since employees use multiple devices / apps, the transition to a remote workplace is easy. The challenge lies in integrating siloed resources and processes, and incorporating best practices. The solution: ensure transparency as well as accountability and standardize workflows to achieve business goals. Unified communication and collaboration platforms help manufacturers navigate the intricacies of a remote workplace. Digital tools enable employees to access and share data, track assignments, record meetings, and archive internal and external communication. Besides, managers can use unified solutions to set guidelines and milestones for a distributed workforce.
A critical success factor of workplace transformation programs is learning and development. On-demand training allows employees to identify gaps and upskill / reskill. The self-help approach of active learning empowers teams to adapt to a dynamic work environment and integrate agile ways of working. Significantly, digital learning modules streamline talent management and remote onboarding of new recruits.
Move to the cloud for a secure workplace
Manufacturers implementing workplace transformation through mass adoption of mobile devices, collaboration tools and AI solutions need to invest in cyber security infrastructure as a foundational element to mitigate risks. 
The cloud can host solutions for advanced security: end-to-end encryption to protect data at rest and in transit, and multi-factor authentication for identity and access management across users and devices on internal and external networks. In addition, cloud solutions facilitate threat protection to safeguard IT assets from targeted attacks and insider intrusion, as well as real-time monitoring for visibility and control of endpoints, devices, applications, servers, networks, and data centers. 
Cloud-based security solutions address governance and compliance requirements, which ensures the integrity of a digital workplace, both on-premise and remote. It enables enterprises to prevent interception, eavesdropping and data breaches. Notably, security solutions allow business users to classify shared documents based on confidentiality / sensitivity and configure access rights. Detailed timestamping of access history enables a forensic evaluation of compromised identities and malicious actions to support mitigation strategies. 
Manufacturing needs to transform into a digital workplace for safe and uninterrupted operations in the new normal. Enterprises should facilitate remote working at scale and be mindful of employee wellbeing. An AI-powered connected infrastructure becomes an imperative for the future of manufacturing.