Integration Creates Ecommerce Success for B2B Manufacturers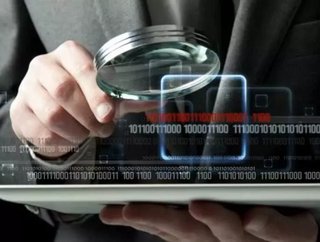 The internet has dramatically accelerated the speed at which products go to market and is causing great disruption in the traditional business models fo...
The internet has dramatically accelerated the speed at which products go to market and is causing great disruption in the traditional business models for manufacturers and distributors. Case in point: Business-to-business (B2B) ecommerce market is estimated to reach $559 billion by the end of 2013. 
Customers, whether buyers or consumers, expect to be able to research and purchase products online as well as locate the store or authorised distributor nearest them quickly and easily.
Distributors want to be able to place online orders in a secure environment that clearly shows their negotiated pricing. A manufacturer's sales team wants access to detailed product and customer account information from anywhere, any time. B2B ecommerce makes all this, and much more, possible.
Given the entrance of Amazon (AmazonSupply.com) and Google (Google Shopping for Suppliers) into the B2B ecommerce world, and serving the same vertical markets, manufacturers and distributors must make strategic moves now to ensure they can effectively compete online.
If a distributor does not have an active ecommerce strategy in place – or if ecommerce is not a vital part of its current ongoing business strategy – a portion of the organisation's core business, at least those customers who buy from it based on price and inventory availability, is at risk.
Likewise, if a manufacturer does not provide robust content about their products online, including images, videos, specifications, attributes, MSDS, configurations, cross-sells, etc., they are at risk that a competitor who provides that content will get the sale.
The basic concept of ecommerce is simple, but the implementation of B2B ecommerce is complex. While B2C ecommerce "grew up" in siloed, stand-alone models, B2B ecommerce needs to accommodate and expand existing business models for both order acquisition and complex supply chain fulfillment.
In fact, one of the most critical components of successful B2B ecommerce initiatives hinges on the ability to integrate with core back-end systems. Weaving ecommerce into an organisation's business functions is essential to increase productivity, eliminate duplication of effort, and reduce errors, which will result in improved margins.
Tying ecommerce to back-end systems
To meet the needs of internal and external customers and generate long-term success, a B2B ecommerce site must be fully integrated with enterprise resource planning (ERP) and customer relationship management (CRM) systems, and other relevant back-end systems.
In this way, each component of the infrastructure can readily communicate and share information with the others to provide up-to-date pricing, stock levels, order status and payment information.
Today, for most manufacturers and distributors, order processing is conducted within the ERP system, meaning that the ERP system is where orders are entered; product numbers and pricing are created; and where staff members across the organisation check first for a clear answer to a product, inventory, or shipment question.
When a change is made in the ERP system, the same change must be made in the ecommerce platform or the two systems will be out of sync. Likewise, after an order is submitted online, the ecommerce platform should not allow modification as the order can be at various points in the fulfillment cycle that can be difficult to accurately represent or intercept online.
When ecommerce is integrated with the ERP and back end-systems, changes made at the ERP level to product pricing and availability are automatically dispatched and updated on the ecommerce site.
Similarly, when a customer creates an order or updates their shipping information, that data is automatically pushed to and updated in the ERP system. All in all, the systems are in sync and provide the same information to a customer whether online or offline.
Ecommerce winners and losers
An integrated ecommerce framework that is architected to minimise the pain of integration will play an important role in maximising ecommerce success.
Most B2C frameworks do not have the architecture to support key B2B constructs for complex pricing, multi-warehouse, customer specific products, customer specific pricing, etc. Without the proper framework, integration will be difficult and fragile, requiring significant ongoing attention to address changes, error conditions or data that is out of sync.
So, selecting the right ecommerce technology for B2B ecommerce that provides multi-site, mobile enabled capability that includes a robust integration framework is essential.
Today, ecommerce has quickly become a multi-faceted, increasingly powerful spectrum of technologies that manufacturers and distributors must have to remain competitive and relevant in today's challenging business environment.
The opportunity that ecommerce presents is tremendous; focusing on the integration imperative from the start will ensure manufacturers' success in the ecommerce arena.