International Festival for Business 2016 announces line-up of blue sky thinkers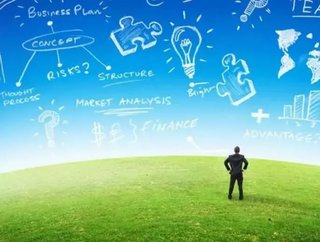 International Festival for Business 2016has secured a diverse collection of thinkers, innovators, statesmen, and business leaders to share their experie...
International Festival for Business 2016 has secured a diverse collection of thinkers, innovators, statesmen, and business leaders to share their experiences. The group forms part of the Blue Skies programme of events that sit around the core business-focused content at the three-week festival taking place in Liverpool, UK, between 13th June and 1st July 2016.
Festival attendees will have the opportunity to listen and reflect on the events that have shaped a group of fascinating people's lives in an informal environment. The purpose of the Blue Skies programme is to allow participants to network and learn. In addition, there will be a series of open events that day visitors to the festival can enjoy.
Joining former South African President FW De Klerk, Commercial Secretary to the Treasury, Lord O'Neill of Gately and Severn Trent CEO, Liv Garfield who were announced in January, the final line-up is:
Sir Martin Sorrell, CEO WPP – globally recognised business leader and CEO of the world's biggest advertising group. He is a non-executive director of Formula One and Alcoa Inc and will be sharing his knowledge of growing an exceptional group global of companies.
Douglas Flint CBE, Chairman of HSBC– board member at HSBC since 1995, initially as finance director and now Chairman. He will share his career at one of the world's biggest banks and discuss how companies big and small tackle the challenge of overseas trade. He was awarded the CBE in 2006 for services to the UK banking industry.
Lady Barbara Judge, Chairman Emeritus of UK Atomic Energy Authority - Lady Judge started her career as a corporate lawyer. She went on to hold a number of senior roles in the banking industry. She has held numerous non-executive directorships and has been called one of the best connected women in Britain. She was awarded the CBE in 2010 for her services to the nuclear and financial industries. She will be sharing her thoughts on women in the nuclear industry.
Sir Robin Knox-Johnston, Chairman Clipper Ventures– former holder of the Jules Verne Trophy for fastest circumnavigation of the globe in a yacht and current chairman of the Clipper Round the World Race. Sir Robin will share his insights on skippering a crew and its relevance to today's turbulent business world.
Andy Palmer, CEO Aston Martin– a chartered engineer by trade and formerly at Nissan, he will share his learnings from leading one of the world's most respected luxury sports car companies. 
Dr Angela Strank, Chief Scientist and head of downstream technology at BP – she joined BP in 1982 and has held numerous commercial and technical roles at the company. In her current role she is responsible for developing strategic options to ensure that BP benefits from developments in science and technology worldwide. She will be taking about her vast experience in the oil and gas industry.
Lord Charles Powell, Chairman Louis Vuitton UK, Chairman Sagitta Asset Management – former diplomat and now businessmen with widespread interests across luxury and finance industries. He will be speaking about luxury good manufacturing and opportunities for growth in China.
Graeme Hackland, IT Director, Williams Grand Prix Engineering– senior engineer at one of the UK's most successful F1 teams. He will be explaining the symbiotic relationship between high performing teams and high performance on the track.
Sir Terry Leahy, Chairman of B&M retail - Sir Terry is a senior adviser to CD&R. He is also currently a Director of Blackcircles.com. Previously Sir Terry worked at Tesco for 32 years during which he served in a number of senior positions, including Chief Executive Officer from 1997 to 2011. He will be interviewed as part of a panel by Business Secretary Rt Hon Sajid Javid MP
Ian McCarthy, Festival Director of IFB2016, said: "The Blue Skies programme is a crucial part of the festival. It builds on the 80 world-class events that we have to provide attendees with a complete festival experience. The calibre of speaker that we have secured sets us apart from any other business event taking place around the world. Spending time IFB2016 this June in Liverpool will be a truly enriching experience."