Jerry Foster, CTO at Plex, discusses smart manufacturing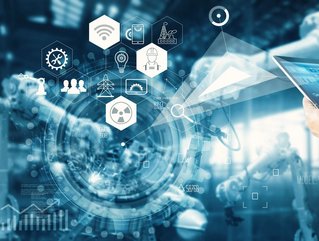 Smart manufacturing
Jerry Foster, CTO at Plex, by Rockwell Automation, discusses smart manufacturing, digital transformation & how manufacturers are evolving after COVID-19
Jerry Foster is the CTO at Plex, by Rockwell Automation, where he leads research and development initiatives focused on next-generation cloud solutions for the manufacturing enterprise. As a founding member of the Plex team, Foster has seen the evolution of Plex, and overseen the technical transitions in each phase of growth.
Rockwell Automation, Inc. is a global leader in industrial automation and digital transformation, which connects the imaginations of people with the potential of technology to expand what is humanly possible, making the world more productive and more sustainable. Headquartered in Milwaukee, Wisconsin, Rockwell Automation employs approximately 26,000 problem solvers in more than 100 countries.
Here, Foster tells us about smart manufacturing, digital transformation and explores the results of Rockwell Automation's "State of Smart Manufacturing" study.
Hi Jerry, what is smart manufacturing?
"Rockwell refers to the MESA definition of smart manufacturing and defines it as the intelligent, real-time orchestration and optimisation of business, physical and digital processes within factories across the entire value chain. Resources and processes are automated, integrated, monitored and continuously evaluated based on all available information as close to real time as possible."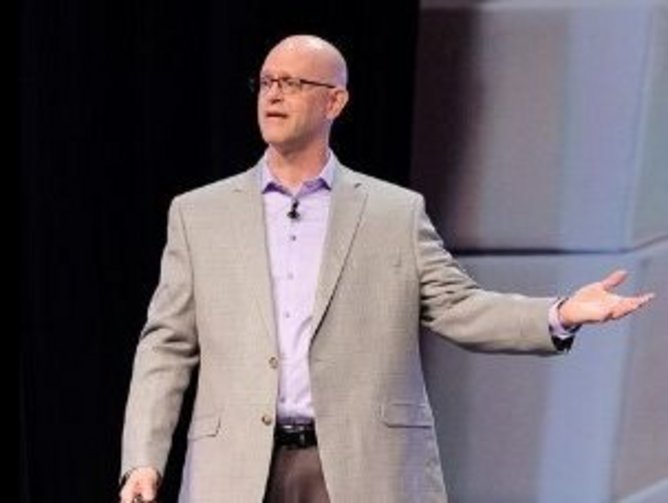 Jerry Foster, CTO at Plex
What is your "State of Smart Manufacturing Study"?
"The 2023 State of Smart Manufacturing Report gives a comprehensive picture of how manufacturers are evolving in today's modern world. This is the eighth annual edition of the report and this year we look at how manufacturers are surviving three years after the COVID-19 pandemic and give insights into manufacturing technology strategy. COVID-19 forced manufacturers to rapidly evolve processes to survive, as a result we've seen huge advancements in areas like AI, cloud and automation.
"Three key findings we found from our research include:
Manufacturers noted several reasons for technical investments, with 45% of manufacturers citing "improving quality" as the main positive outcome they want to achieve with smart manufacturing initiatives
Smart manufacturing is creating jobs, and 89% of manufacturers plan to maintain or grow employment due to technology adoption
Almost all (95%) of manufacturers have formal or informal ESG policies in place, and 42% cite "improving efficiencies" as the top driving factor for pursuing ESG initiatives.
"Excitingly, this report shows continued technical advancement in manufacturing. For example, more than half of the manufacturers surveyed are using more AI than they were the year before. What's more, this trend of technical advancement in manufacturing is expected to continue as 97% of respondents plan to use some type of smart manufacturing technology in their operations in 2023."
What are the main reasons manufacturers take on digital transformation initiatives?
"The number one reason manufacturers are taking on digital transformation and implementing smart manufacturing practices is to improve quality. Almost half (45%) of respondents said improving quality is the number one reason to accelerate technical investments in their organisation.
"A growing number of manufacturers are fearful their organisations lack the technology to outpace their competition. In fact, twice as many manufacturers expressed this concern compared to last year, according to the 2023 State of Smart Manufacturing Report.
"Supply chain planning is another major reason manufacturers opt to adopt smart manufacturing, with four out of five manufacturers still lacking end-to-end supply chain planning solutions. This lack of visibility is problematic, especially in the face of growing pressure from regulatory bodies, along with audit demands from large customers that now require tracking and traceability transparency."
What do the next 12 months hold for manufacturers?
"Manufacturers are leaping into the future with pragmatic investments in technology, providing an advantageous path towards improved quality, agility and innovation throughout the value chain. Not only that, but such advancements also serve to attract a new generation of workers while reducing potential risks associated with processes and personnel, like downtime, inventory tracking, lack of digital native workers and raw material shortages— paving the way for lasting resiliency and success of staff and the greater organisation. As the data in the State of Smart Manufacturing Report shows, these investments will continue and grow as manufacturers across industries realise the tangible returns on once-hyped technologies like cloud computing and AI."