Leonardo/O2 demonstrate 5G private networks advantages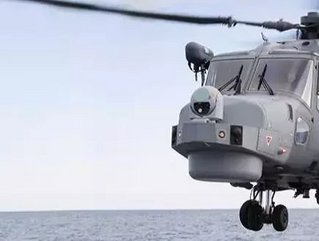 Leonardo and O2 join forces to investigate innovative applications of private 5G technology in the defence and security industry...
On a mission to investigate innovative applications of private 5G technology in the defence and security industry, Leonardo's Innovation and Technology Incubator Centre (Edinburgh) has partnered with O2 (Telefónica UK).
Proposed uses of 5G
As part of the partnership the two propose to use secure, high-bandwidth mobile data to facilitate next-generation 'future factory' manufacturing capabilities, as well as provide high speed and secure information services.
To achieve this, O2 will provide a secure 5G private network, as well as a range of Industry 40 applications to evaluate their use for the digital transformation of business and end-to-end manufacturing processes.
Believing in the large potential 5G technology can provide, Leonardo and O2, believe the technology can meet the high security standards demanded by the defence sector, providing security assurance within digital infrastructure.
"5G will be an important tool for the UK's aerospace, defence and security industry as we look to stay competitive in the global market and continue to export products and services from the UK. This partnership with O2 will inform the roll-out of this technology within Leonardo and study its wider potential across our industry and customer base," said Norman Bone, Chair and Managing Director of Leonardo UK.
Upcoming projects for Leonardo and O2
During the partnership, Leonardo and O2 will trial the potential for wirelessly delivering mission, support and maintenance data updates to aircrafts to speed up turnaround and times between missions, as well as improve platform reliability and meet stringent security requirements for front line military systems.
In addition the two will also investigate ways in which Leonardo's manufacturing facilities can use 5G enabled technology to support 'future factory' techniques, including digital manufacturing and intelligent infrastructure. To achieve this the company will harness a private and highly secure 5G network to adopt industry 4.0 approaches while continuing to meet the security obligations.
"The partnership will explore how we can use 5G private networks in the wider defence sector, demonstrating their capability to help digitally transform a business and leveraging our ability to draw from a deep and rich application ecosystem. It's great to be working on such an exciting programme, to leverage the technical capabilities of both businesses that'll have real positive impacts on network solutions, mobility and security," added Jo Bertram, MD of Business at O2.
For more information on manufacturing topics - please take a look at the latest edition of