Made in China vs Made in India: Who will win the global manufacturing race?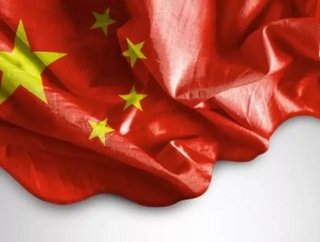 According to reports, Made in China 2025 will be unveiled in the near future and will give Made in India a run for its money as the two nations fight to...
According to reports, Made in China 2025 will be unveiled in the near future and will give Made in India a run for its money as the two nations fight to become the world's main manufacturing hub.
Made in China 2015 reportedly identified ten sectors as priorities, including:
New information technology
High-end numerically controlled machine tools and robotics
Aerospace equipment
Ocean engineering equipment and ships with high technology
Advanced railway traffic equipment
Energy saving and new energy vehicles
Power equipment
New materials
Biological medicine and high-performance medical devices
Agricultural production machinery
Made in China 2025 will focus on upgrading of the manufacturing sector to improve innovation, and integrate information technology and industrialization through green manufacturing and manufacturing internationalization.
While many comparisons have been made between India's Made in India campaign and Germany's Industrie 4.0, Chinese officials have claimed that its approach is very different, and builds on China's reputations as a world class manufacturing destination.
Industrie 4.0 — the result of collaboration between the German government, research institutions and businesses — focuses on the development of fully-automated "smart" factories. These factories would make products on the shop floor fully customizable, according to media reports.
Made in India focuses on making India a destination of choice through having an engaged workforce and open trade and business channels.
Made in China 2025, on the other hand, will span the whole manufacturing industry, applying advanced ideas not only from Germany but also from the US and Britain, among others.
It is understood that the aim of the initiative is to push forward the transformation and upgrade of the manufacturing industry, but also push development.
Amid China's "new normal" of economic development, featuring slower but higher quality growth, the government is attempting to steer the economy toward a more sustainable growth mode driven by domestic consumption, the service sector and, most importantly, innovation. To this end, Made in China 2025 will focus on five major projects, including the establishment of a manufacturing innovation centre.
A focus on innovation has resulted in some domestic companies, such as telecommunications giant Huawei, climbing up the value chain. The Shenzhen-based company has spent more than 190 billion yuan (US$30.6 billion) on R&D over the past decade. Of its 150,000 employees, more than 45 percent are in innovation, research and development positions.
In 2014, spending on R&D in China accounted for 2.1 percent of GDP, a record high. The proportion in some regions such as Shanghai was as high as 3.6 percent. Thanks to these efforts, improvements can be seen, such as the industrial value added of the high-tech sector and equipment manufacturing, which jumped by 11.4 percent and 7.7 percent respectively in the first quarter, out-pacing overall industrial growth.
Industrial output grew 6.4 percent year on year in the January-March period, down from 8.7 percent growth a year ago.
By 2025, the plan aims to see the lead time of products shortened by 20 percent of the current average, according to the insider.
Made in China 2025, proposed in this year's government work report, was touted as having the potential to empower the manufacturing sector.