Make UK: UK Government's industrial decarbonisation strategy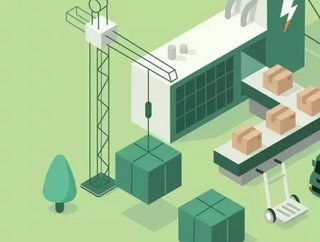 Make UK explains what the Industrial Decarbonisation Strategy means for the manufacturing industry...
A major landmark for the industry, Make UK believes that the UK government's Industrial Decarbonisation Strategy gives "the confidence that our country is politically ready to take action on the Net Zero by 2050 target. The important role that the manufacturing sector plays is very clearly recognised, to which we can breathe a sigh of relief - the lessons from the Covid-19 crisis have been learnt."
With the bulk of UK manufacturers being , Make UK emphasises the importance of government support alongside other bodies to realise ambitions and take advantage of opportunities. 
Make UK was pleased to see that "the report emphasises the Government's crucial role in supporting the manufacturing industry especially during the first decade and the need to incentivise energy efficiency improvements." 
Make UK energy efficiency research
While Make UK has identified in its research that manufacturers are keen to invest in energy efficiency improvements, there are still barriers that need to be addressed.
Carbon pricing: aligning the UK-ETS with the Net Zero target will be a challenge but something that should be addressed.
Carbon labelling: while defining low-carbon products is a very good idea, in practice it is a challenging task. 
Energy efficiency: energy costs are often a barrier to electrification for many energy intensive manufacturers.
Green collar jobs: to realise the net zero ambitions the right people equipped with the right skills is needed.
With these challenges in mind, Make UK emphasises that innovation will be a critical contributor to the Industrial Decarbonisation Strategy, suggesting that a 'Made Greener' programme similar to 'Made Smarter' should be something the government is considering. 
"We must push the message that digital technology is in fact an enabler of the low-carbon economy and that 'digital and green' go hand in hand," said Make UK.
For more information on manufacturing topics - please take a look at the latest edition of