Manufacturing in 2021: six trends to keep an eye on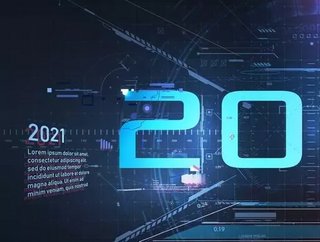 Manufacturing Global takes a look at Forbes' list of trends to keep an eye on in 2021 for the manufacturing industry...
With the start of 2021 promising continued challenges for many organisations including the manufacturing industry as a result of COVID-19, we look at Forbes' list of trends to keep an eye on for the industry as the industry looks to navigate the challenges that lay ahead.
Balancing local and global operations
With many countries around the world shutting their borders to mitigate the spread of COVID-19, industry leaders expect companies that can no longer travel for business to focus on balancing their local and global operations to remain competitive. 
It is also expected that increased efforts will be placed on the development of technology to improve the resiliency and efficiency of critical supply chains in local operations.
"Optimising and strengthening these supply chains will present viable opportunities for emerging countries to advance their economies and stay competitive," commented Adzmel Adznan, partner and operating manager of Piva Capital.
Edge
Agility - not an uncommon word in the manufacturing and supply chain world, however with COVID-19 presenting social distancing challenges for manufacturers, many are turning to collaborative robots to become more agile in response to changing circumstances.
However, in order to achieve this Flavio Bonomi, board advisor to Lynx Software Technologies explains that computing power and data processing needs to shift to the 'edge' to reduce latency and boost processing.  
3D printing
The Association of Supply Chain Management, states that COVID-19 has provided "a glimpse into how 3D printing can be used temporarily to alleviate the strain on supply chains during demand surges and shortages, as it did with medical equipment." 
With the effects of COVID-19, forcing many to rethink their design and manufacturing strategy, leaders in the industry expect the combination of 3D printing with traditional printing to drive better performance, sustainability and lower costs.
IT infrastructure
While it's no secret that COVID-19 has accelerated the speed in which digital transformation is adopted, IT infrastructure will need to be developed in order to support the increased speed. 
Jason Alexander, principal and industrial products senior analyst at RSM commented that industry 4.0 "requires a comprehensive IT infrastructure platform that is scalable, flexible and adaptable to the relevant requirements of the organisation. New technologies such as IoT are revolutionising machinery, which need to be able to communicate with each other cost-effectively."
Human centered AI
With no signs of remote working slowing down as social distancing measures remain, it is likely that supply chains and manufacturers will continue to face disruption. This means companies are having to find new ways to effectively operate. 
"In 2021, enterprises will take a human-centered approach to AI initiatives, understanding user needs and values, then adapting AI designs and models accordingly, which will in turn, improve adoption," commented George Young, global managing director of Kalypso.
Investment in IIoT
With the industrial internet of things (IIoT) industry expected to grow in market size from , it is also reported of manufacturers will plan to increase their investments in smart manufacturing technologies in the next year.
"As , IT/OT integration is critical to improving operational efficiency while accelerating success through digital transformation initiatives. It will directly impact whether enterprises remain or become more competitive in the global manufacturing landscape," says Keith Higgins, VP of digital transformation for Rockwell Automation.
For more information on manufacturing topics - please take a look at the latest edition of