The marketing machine: How technology can boost manufacturers' success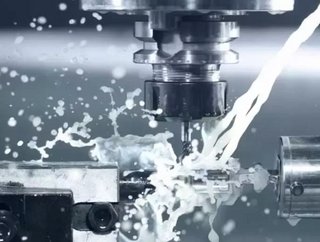 More than in any other industry, manufacturing relies on innovations in technology to drive efficiencies, reduce production costs and help bring product...
More than in any other industry, manufacturing relies on innovations in technology to drive efficiencies, reduce production costs and help bring products to market. But can the same be said of manufacturers' use of technology to help drive their marketing and sales
Taking responsibility
From selling direct, to distribution channels and dual models, there are several routes to market for manufacturers – and each will have a major impact on the business' marketing strategy and tactics. Where a channel model is used, does the manufacturer need to generate end user demand or does the responsibility fall to the distributor?
Regardless of the route to market, the manufacturer needs to take some responsibility for marketing the product. It is, after all, their 'baby' – and without the proper attention, care and nourishment, their 'baby' may struggle to grow and ultimately survive. There are two possible approaches to this – either the manufacturer can go directly to the target end user and try to drive demand, which admittedly can require more resources, or it can equip its distributors with the information, skills and knowledge they need to help drive demand. For the latter option, off-the-shelf toolkits that can be delivered electronically can be a cost-effective and efficient way of supporting distributors.
Old vs. new
For those manufacturers opting for a more hands on approach with the marketing of their products, there are multiple tools to choose from. Offline channels such as PR, advertising and events have been around for a long time and can be valuable.
It is the new developments with online channels and technology that are proving particularly interesting for the sector though. Manufacturers may well be aware of email marketing, social media, customer relationship management, pay per click, social media and e-commerce, but which tools should they focus on, what will deliver the best results and how can they manage several channels simultaneously?
For manufacturers that need to use multiple channels, marketing automation could be the perfect solution. Market automation is a modern, highly efficient way of streamlining and automating the marketing process to improve efficiencies and boost revenue faster.  
Market automation is still a relatively new concept for some, but it is expected that by 2020, 85 percent of the customer relationship will be automated . Research also suggests that using automation results in qualified leads increasing by 451 percent, so there is a lot to be said for using such a platform.
Multiple campaigns can be scheduled ahead of them launching and as it streamlines the process of sending out multiple messages across several channels, it can save considerable time – and, therefore costs. Market automation is also extremely effective at collecting specific data and providing insights into the effectiveness of marketing activity, which can feed into future campaigns.
However, it is not simply a case of pressing a few buttons and away you go – market automation is heavily reliant on content. If you're sending out multiple marketing messages to different audiences using several channels, you need something to send to them. Creating engaging and relevant content is a skill in itself, and an area that marketers can assist with.
Is marketing automation for me?
Marketing automation may be a suitable next step for manufacturers already using email marketing. There are a few other factors to consider before committing to a marketing automation platform though: 
Size of market and product type: If you are dealing with a very niche product and a small target audience, the cost of investing in the technology may outweigh the benefits. For such manufacturers, a more traditional marketing approach of speaking and engaging with the target audience face-to-face or via technical literature may be more effective.
Internal resources: Do you have the resources in place to manage a technology-driven marketing campaign, which relies on a lot of content to work efficiently? While using several different channels simultaneously is likely to take more time, if you don't have the resources in place to set up, monitor and manage your marketing automation it could be counter-productive and you won't get the best results.
Available budget: Technology investments in marketing, like in any part of business, can be significant and must be able to demonstrate clear ROI. For the right manufacturers though, marketing automation software can prove extremely valuable if used properly.
Regardless of whether market automation is suitable for a manufacturer now or not, with so many new communication channels being developed all of the time, it's a platform that all businesses that want to have a multi-channel, measurable marketing campaign should consider at some point in the future.