McKinsey: Managing Unprecedented Disruption in Manufacturing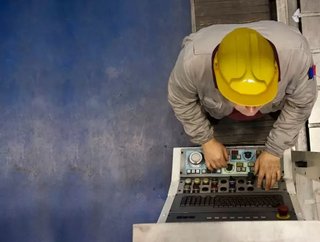 Manufacturers that are ahead in scaling advanced production technologies are successfully navigating shifts critical to managing unprecedented disruptio...
Companies that realise the full potential of the innovations and advances at the core of the Fourth Industrial Revolution have a significant advantage in navigating four durable shifts that are critical to managing unprecedented disruption in the global manufacturing industry, a report by McKinsey has found.
Citing evidence from a select collection of leading-edge organisations in the Global Lighthouse Network (GLN), the report says that it is clear how lighthouse factories can help entire organisations navigate their modernisation journeys, inspiring and catalysing change amongst partner organisations along the way.
This growth is reflected in data that shows that the GLN now comprises of 54 sites, with ten sites added in Q3 2020 alone. This growth reflects the accelerating adoption of core 4IR technologies, and their infusion into the daily manufacturing and supply-chain operations, as organisations act on the new urgency to remain competitive – even as others fall behind, it highlights.
The GLN includes companies that have achieved 4IR advances within the four walls of factory sites or have effectively implemented end-to-end (E2E) digitisation across the value chain. In both cases, 4IR technology has powered the reimagination of manufacturing and supply chains across industries and sectors.
An essential part of this success has been the dedicated focus on workforce development and capability building through a variety of means, the McKinsey report says. Organisations that have prioritized their people by transforming the nature of work through intentional upskilling and/or reskilling efforts, have been the ones to benefit the most, it adds.
With recent world events, particularly the COVID-19 pandemic, causing significant disruptions on a scale unprecedented in modern times, there have been calls for a 'great reset' across all sectors of the global economy: a decisive set of actions that will not only delivery value to companies, but will also benefit society as a whole.
This has been most evident in the way leading companies have responded to supply chain shocks that have uncovered operational vulnerabilities. These companies have used the crisis as a transformative opportunity to implement the advances of technology and adopt new ways of working, which has enabled them to adapt quickly during disruption, while remaining viable and operational.
The report points out that even before the massive disruptions imposed by the pandemic, the gap between 4IR frontrunners and the majority was growing rapidly. There are now four durable shifts in manufacturing and supply chain that have emerged as particularly critical, it says:
Improved agility and customer centricity across E2E manufacturing and supply chains facilitates faster recognition of customer preferences. This, in turn, enables quicker adjustments to manufacturing flows at next-generation, small-scale modular plants to allow higher levels of customization.
Supply-chain resilience provides a competitive advantage, requiring connected, reconfigurable n-tier supply ecosystems and regionalization.
Speed and productivity are attained through increased levels of automation and workforce augmentation coupled with upskilling and reskilling efforts.
Eco-efficiency is increasingly considered a must-have to remain in business and ensure compliance with an increasingly complex regulatory landscape.
"It is in this context of unprecedented challenge that lighthouses serve as models of transformation and beacons of light that can guide us through the storm into a stronger, more resilient future. These organizations are leading the way by demonstrating how to reimagine and rebalance operations into the next normal. They are showing us how companies can provide value not only to their shareholders but also to a broader set of stakeholders including workers, consumers, and the environment—indeed, society at large," the report says.
"Perhaps most importantly, today's challenges make clear that lighthouses are not at the end of their transformation journeys—they are only just starting to unlock the true potential of 4IR technologies. As the network of lighthouses grows, its light will shine brighter, helping even more organizations be better prepared to weather the inevitable future storms, whenever and wherever they occur," it concludes.