Nokia & Sanmina to manufacture electronic components in USA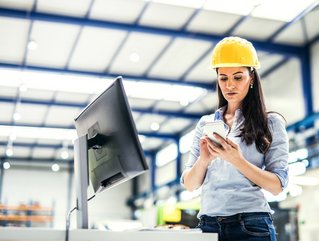 Phone manufacturing
Nokia has partnered with Sanmina, who will manufacture key electronic components for US Fibre-Optic Broadband Networks to advance connectivity
Nokia will manufacture its key electronic components for fibre-optic broadband networks in the USA, in a new partnership with electronics manufacturer Sanmina.
Advancing connectivity and the USA's manufacturing sector
Biden's 'Made in America' agenda aims to support the USA's manufacturing sector and this new partnership is working alongside the US$42bn Broadband Equity Access and Deployment programme.
"Many Americans still lack adequate connectivity, leaving them at a disadvantage when it comes to accessing work, education and healthcare. Programmes like BEAD can change this," said Pekka Lundmark, Nokia CEO. "By bringing the manufacturing of our fibre-optic broadband access products to the U.S., BEAD participants will be able to work with us to bridge the digital divide. We look forward to bringing more Americans online."
"[We are] excited to partner with Nokia to support their efforts to build robust and resilient high-tech fibre broadband networks that will connect people and societies," said Jure Sola, Chairman and CEO of Sanmina. "By continuing to invest in domestic manufacturing, Nokia and Sanmina will be able to help create a sustainable future for the industry, one that drives job growth and ensures the fibre products produced embody the quality and excellence associated with American manufacturing."
The manufacturing of the company's fibre-optic broadband electronics products will start in 2024 and production will create 200 new jobs in Wisconsin.
Advancing the digital transformation journey for customers
In June, Nokia and EY completed a study, which questioned manufacturers about how enterprise and industrial metaverses are already producing results across the supply chain.
Nokia partnered with EY in an alliance to advance digital transformation for communication service providers. EY wanted to unlock the value of 5G and support enterprises maintain resiliency post-COVID-19.
"Together with EY, we will bring leading, high-performance, and secure network solutions for operators and industrial players around the world, and the experience required to develop innovative business models and 5G use-cases for enterprises," said Raghav Sahgal, President of Cloud and Network Services, Nokia. "This means an acceleration of the digital transformation journey for customers as they seek to reinvent themselves in a post-pandemic world."
"The impact of 5G across industries is a growing priority for EY clients undergoing digital and business transformation, as new use cases become a critical focus looking beyond this period of crisis," agreed Greg Cudahy, EY Global Technology, Media & Entertainment and Telecoms Leader.
*************************************************
For more insights into Manufacturing - check out the latest edition of Manufacturing Magazine and be sure to follow us on LinkedIn & Twitter.
Other magazines that may be of interest - Healthcare Digital.
*********************************************
BizClik is a global provider of B2B digital media platforms that cover 'Executive Communities' for CEO's, CFO's, CMO's, Sustainability Leaders, Procurement & Supply Chain Leaders, Technology & AI Leaders, Cyber Leaders, FinTech & InsurTech Leaders as well as covering industries such as Manufacturing, Mining, Energy, EV, Construction, Healthcare + Food & Drink.
BizClik, based in London, Dubai & New York offers services such as Content Creation, Advertising & Sponsorship Solutions, Webinars & Events.