norelem: Navigating the Future of Manufacturing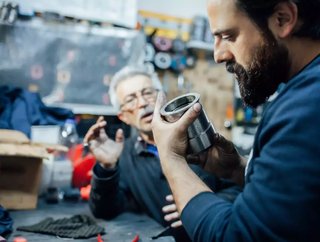 Leading manufacturer of flexible standard parts and components - norelem - discusses navigating the future of manufacturing with standard components
As manufacturers look to bounce back from the challenges and hardship caused by the global pandemic, successful businesses will need to adapt to produce products to a high standard and volume. Marcus Schneck, CEO of norelem, discusses the predicted trends for the industry, digital transformation as well as the benefits of using standard components.
Standard components play an integral role in manufacturing, enabling product assembly lines to function efficiently and consistently maintain a high production output. However, with the current material shortage and production halts caused by COVID-19, the manufacturing industry has taken a significant hit in the last year and a half. For manufacturing companies to begin looking ahead, streamlined digital approaches need to be adopted by the growing electromechanical standard components market.
Current challenges facing manufacturing
Like most industries, manufacturing has undergone significant change over the last decade and while this is encouraging, this has also brought a variety of challenges to the industry.
The greatest concern currently facing manufacturers is the continued shortage of raw materials, ranging from plastics and electronics to aluminium and steel. There has been a growing shortage of raw materials used within manufacturing that looks likely to continue throughout 2021 and hinder the rate of production. 
In fact, major automakers – including Volkswagen, Ford and Honda – have all idled production lines until semiconductors are more readily available for manufacturers, according to Metal Miner, demonstrating the continued reliance on standard components in major industries and the important role that companies such as norelem must play in the years to come.
As a result, supplier prices have risen alongside the cost of manufacturing. Even in China, Bloomberg reported that the global leaders in manufacturing have seen a 40% increase in the cost for plastic resin required by factories as well as a 10% rise in the cost of product packaging. As China makes up almost 30% of the global manufacturing industry, consequent signs of inflation will likely follow and continue to increase global manufacturing costs. 
The impact of COVID-19
On top of the materials shortage, delivery lead times have also increased causing further disruption to rates of production and business efficiency. This is partly due to the amount of storage that was available during the pandemic, and with a surge of high order volumes as the industries look to bounce back, manufacturers are struggling to meet the growing demand.
Adding to this, the manufacturing industry, like all others, has had to adapt to reduced working hours and smaller workforces, leaving most companies with reduced production output and consequent drops in annual profit. However, manufacturing companies producing medical products have been increasingly relied upon during the outbreak, especially the wearable medical devices market which is now expected to grow from $19.3 billion in 2019 to $79.9 billion in 2027. Similarly, stainless-steel standard components have also become more important during the COVID-19 pandemic, with devices such as implants and surgical instruments all reliant on the production of sterile stainless steel to provide sufficient resources to hospitals. 
The future is digital
As industries look to bounce back, manufacturers will play a critical role in providing industries with the parts needed to grow. As witnessed throughout the pandemic, a robust, online customer support service is critical, and manufacturers should take the time now to ensure they're equipped for the expected demand over the coming years. Not only will this help fulfil orders and improve customer relations, but this will also begin transitioning business processes to a digital platform that can continue functioning through future potential country-wide lockdowns.
Manufacturers that have already transitioned to more digital processes have seen significant improvements in business efficiency, with reduced process times through automatic order replenishment, less frequent order errors and increased customer contact through social media, virtual chatbots and native web chat. On top of this, digital processes provide a level of traceability that was previously unavailable, allowing faulty parts to be quickly identified, taken out of production and rectified far faster than processes previously allowed.
Looking ahead, the future of manufacturing will inevitably move closer towards smarter automation and the integration of robotics into the production process. Companies of all sizes will adopt smarter business operational software, fully automated production lines and improved production data to help forecast demand and improve business efficiency. 
New standards for standard components
To enable these future changes, standard components are becoming digitalised to help enable mechanical engineers to create optimal processes. Standard components will be able to provide status queries where required or give on-screen read-outs of clamping forces. The future of standard components is to provide a truly integrated digital approach to assist engineers in optimising processes quickly and conveniently, moving away from just providing a purely mechanical function.
Over the coming years, the industry will see higher investment in electromechanical standard components to better enable specific functions in growing markets such as electric vehicles and infrastructure, robotics, wireless networks, autonomous technology and alternative energy.
As a full-range supplier, norelem strives to offer the best product portfolio available to mechanical engineers, enabling future manufacturing systems through reliable mechanical components and the necessary electrical components to aid their digital applications. To browse norelem's full product range, please visit: www.norelem.co.uk