Out with the old, in with the new: Honda appoints new CEO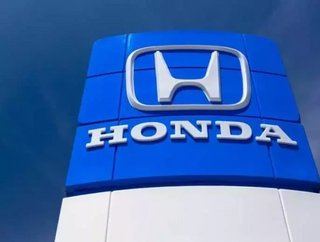 Honda has announced that it will be making some major changes within its leadership team. The company's CEOTakanobu Ito will step aside to become an...
Honda has announced that it will be making some major changes within its leadership team. The company's CEO Takanobu Ito will step aside to become an adviser to the company and remain on the board, while Takahiro Hachigo, will take his place at the top.
According to reports, the shakeup comes amid growing competition in the United States from Nissan, recalls that have led to significant delays of new vehicles, and cuts in the automaker's annual profit forecast as it struggles to replace potentially deadly air bags.
To add insult to injury, Honda was also hit with a record $70 million fine in January by US regulators over unreported deaths and injuries.
Yet while the timing of the news was unexpected, the man who will replace Ito was perhaps even more so. Hachigo, a managing officer at Honda who is based in China, will become CEO in late June. 
Hachigo has been described as 'low profile' and is little known outside the company. In fact it has been widely noted that Hachigo jumped over higher-level executives at Honda in being named to the post.
Hachigo, 55, is a long-time employee at Honda after joining the firm in 1982. During his tenure he has worked in several departments, including engineering and purchasing, but he will be the first CEO to not have headed Honda's R&D company in Japan.
Though this may mark an unusual move for the automaker, a growing number of companies are making similarly unconventional choices when naming their next chief executive. In a November report, the Boston Consulting Group labeled the phenomenon 'leapfrog successions', in which boards reach a couple of rungs down the ladder to find their next leader.
"At its essence, it's when a company looks at the future direction of the company and the business environment and makes a determination that the people doing business as usual will not be the ones who make that change," said Roselinde Torres, a senior partner at Boston Consulting Group.
Honda is likely to have chosen Hachigo due to his experience in various markets including the US, China and Europe; he has also developed some of the company's most popular products. As Honda works to rebuild its reputation for quality, this experience could prove invaluable.
That's not to say Ito wasn't focused on change: He was known for shaking up the company's supply chain, something critics worried could affect quality, and also returned the company to Formula One racing. Still, Hachigo's low profile could make the impression of a new direction, a fresh start and a new, stronger era for the company.