Productsup: Content Syndication's Role in Industry 4.0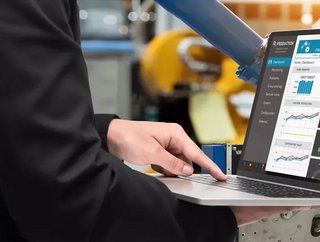 Discover the importance of content syndication when it comes to industry 4.0 transformation in product information management (PIM)
Today's Challenges for PIM Executives 
Surpassing the capabilities of legacy systems, industrial product content - while in high demand - is facing increasingly complex expectations and requirements.
Contributing to this change is the industry's surge in digitalisation of information and order flows, the adoption of eCommerce alongside other aspects of industry 4.0.
These challenges are "leaving PIM organisations unable to comply with the level of demand or variety in expectations. Teams that need data exports require agility that cannot be met by PIM specialists, informaticians, and designers using highly technical tools," explains Productsup. 
However, there is a light at the end of the tunnel; next-generation product content syndication platforms can help PIM executives and data managers to meet the increased demand.
Such platforms automate data export configurations allowing product information to be received in preferred formats and quality, and "most importantly of all, this is an extremely agile technology, delivering results within hours rather than weeks," emphasises Productsup.
To read the full guide, click here!
Cutting Edge Product Content Syndication: Agile and Reliable Delivery of Data 
Driving new product content syndication platforms for the industrial industry is user-centricity. 
"The goal is to ensure that users — PIM executives, data managers, or even sales and marketing teams — can quickly generate the right data exports with their own resources," says Productsup.
The Core Principles of New Product Content Syndication Include:
Providing the tools needed to create exports 

Ensuring fast delivery turnaround (minutes/hours)

Agility to make adjustments and export data quickly 

The ability to take advantage of new markets, and channel new opportunities

Capability to predict costs and a clear return on investment (ROI) 
Product Content Syndication for Industry 4.0: A Guide for PIM Executives
Now, understanding the industry challenges is just one piece of the puzzle. 
In a guide published by Productsup titled 'Product Content Syndication for Industry 4.0: A Guide for PIM Executives', the company breaks down the product content syndication landscape in the context of industry 4.0 into four key areas:
Product data export for your largest distributors, wholesalers, and clients

Product data export to industry databases

Product data exports for D2C and eCommerce routes

Product data export for touchpoints beyond your direct control
Elsewhere within the guide, Productsup explains the several types of solutions that exist for PIM executives and how industrial organisations can define their software needs. 
So Who is Productsup, and How Can They Help Your Organisation?
Founded in 2010, Productsup empowers companies to reach more customers on more channels and maximize sales. The company's pioneering platform enables leading global companies like IKEA, Beiersdorf, Grundfos, and Allied Electronics to successfully aggregate, optimize, contextualize, and distribute product content across more than 2,500 marketing, ecommerce and retail channels, covering exports from BMEcat and ETIM databases to Amazon and Google. 

To read the full guide, click here!