Siemens' industrial network training combats skills shortage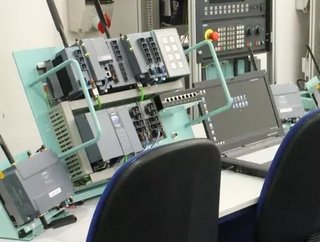 Supporting manufacturers and consultants, Siemens combats skills shortages in manufacturing by boosting its industrial network training...
Boosting its professional training offerings in industrial networks, Siemens is committed to combating the skills shortage when it comes to manufacturers modernising networks and becoming 5G ready. 
"The future of industry lies in digitalisation. To achieve this, it is crucial for manufacturers to invest in powerful industrial networks. Equally important to run these infrastructures is the knowledge of how to plan and implement these networks and connect them to a corporate network," commented Ian Poulett, Business Manager, Industrial Communications, Siemens.
A cornerstone of industrial digitalisation
With manufacturers investing in networks to bring together machines, processes, people and data, the industry is experiencing a skills and knowledge shortage when it comes to planning, implementing and maintaining these networks to ensure they are upgraded and secure.
"We are committed to working with customers to ensure they have the best skills to meet workplace demands of the future, it is great to see how we are supporting new skills and upskilling with the range of courses on offer," added Jason Phin, Training Solutions Business Manager, SITRAIN.
Siemens' industrial network training
Offering multiple level courses, Siemens' industrial network training includes: 
Initial Trainings in Industrial Network (ITIN)
Certified Professional in Industrial Networks (CPIN)
The advanced Siemens Certified Expert for Industrial Networks (Siemens CEIN) in the UK
Siemens' next cohort for its training programme will be held in its Worcester offices with social distance measures in place. Siemens Digital Industry Academy (SITRAIN) has been supporting the UK with its holistic digital training courses.
"The candidates who have signed up for these courses come from various backgrounds. Some are fresh graduates and want to add to their skills set, whilst others have many years of industrial experience but need to upgrade their skills bringing them up to date with new technologies," said Neil Yates, Sales Specialist for Industrial Communications and Project Lead for the training programme, Siemens. 
"Training helps our solution partners, system integrators and companies to build in-house competencies to manage and modernise their own networks – reducing the need for consultancy. By having an accredited network professional, it increases the chances of a successful 'first right time' project because they understand the planning process," he concluded.
For more information on manufacturing topics - please take a look at the latest edition of