Siemens/IBM/Red Hat launch Hybrid Cloud Initiative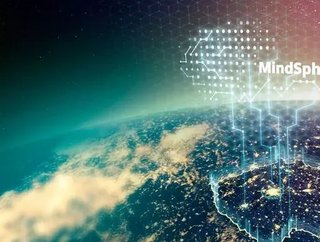 Siemens, IBM and Red Hat join forces to launch a Hybrid Cloud Initiative to increase real time value of industrial IoT data...
With ambitions to deliver an open, flexible and more secure solution for manufacturers and plant operators, Siemens, IBM and Red Hat have joined forces to launch a Hybrid Cloud Initiative. 
With a single manufacturing site generation over with most going unanalysed, the three organisations aim to increase real time value from operational data. 
"We see that most industrial data is generated outside of IT – in manufacturing operations, supply chains or connected products – yet to leverage digital technologies, manufacturers choose to either send data up to their enterprise cloud, or bring the technology down. Our collaboration with Siemens uses hybrid cloud and is being engineered to deliver manufacturers the best of both worlds: autonomy, speed and control over shop floor data processed at the edge, as well as seamless connection to the enterprise," said Manish Chawla, Industry General Manager, Energy, Resources, and Manufacturing at IBM.
Details of the joint initiative
Siemens Digital Industries Software will be applied to IBM's open hybrid cloud approach, built on Red Hat's OpenShift. In doing so the three aim to extend the deployment flexibility of MindSphere, Siemens' industrial internet of things (IIOT) as a service solution. 
This is said to enable customers to run MindSphere on-premise to unlock speed and agility in factory and plant operations, as well as through the cloud for seamless support, updates and connectivity. 
"Today's manufacturers require agility and flexibility to meet expectations for higher quality products with shorter production cycles. MindSphere already provides customers with data-driven insights to strengthen operations through Industrial IoT. Through our work with IBM and Red Hat, we can now offer customers the flexibility to choose to operate MindSphere on-premise or in the cloud to best meet their distinct operational needs and become more efficient, nimble and responsive to today's marketplace," commented Raymond Kok, senior vice president of Cloud Application Solutions for Siemens Digital Industries Software.
MindSphere
MindSphere helps organisations collect and analyse real time sensor data from products, pants, systems, and machines to optimise manufacturing operations along the entire value chain to build real time digital twins.
Adopting Red Hat OpenShift as the preferred on premise architecture, customers benefit from the flexibility to run MindSphere solutions locally in a private cloud or in future applications via a hybrid, multi-cloud model, and enable field to enterprise insights. 
In addition, to reduce IT risk ,IBM Global Business Services and Global Technology Services consultants will provide managed services and IoT solutions for Siemens' MindSphere customers.
With their latest offering Siemens and IBM can help customers to retain full physical control of their data to better cope with regulatory requirements and data privacy.
"Our collaboration with Siemens helps streamline operations in manufacturing by bringing the leading Kubernetes platform and an open hybrid approach. With Red Hat OpenShift as the underlying platform for MindSphere, we reduce complexity by providing manufacturers one unified method to deploy and operate MindSphere on-site or in the cloud. This allows manufacturing leaders to focus on innovation and drive maximum business results," concluded Darrell Jordan-Smith, senior vice president, Industries and Global Accounts, Red Hat.
For more information on manufacturing topics - please take a look at the latest edition of