ŠKODA AUTO harnessing smart manufacturing technology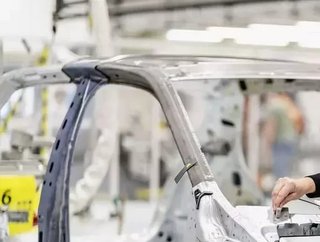 ŠKODA AUTO opens new Mladá Boleslav centre that harnesses state-of-the-art technologies to build test vehicles and prototypes...
In an announcement made by ŠKODA AUTO, the automotive manufacturer reported the opening of its new Mladá Boleslav centre that will harness state-of-the-art technologies to build test vehicles and prototypes. Technologies used by ŠKODA AUTO include robot stations and virtual reality solutions throughout the entire production process.
"The use of test cars allows us to draw conclusions about numerous technical parameters at an early stage of development and make the necessary adjustments long before serial production of a new model commences. We are now taking the next step. In future, we will build 300 test vehicles and 120 prototypes per year with maximum efficiency under one roof in our new, state-of-the-art facility at the Mladá Boleslav site. We have created the ideal conditions here to develop vehicles at the highest level and that will shape the future of our brand," commented Johannes Neft, .
The new centre expands on ŠKODA AUTO's efforts to meet the requirements for the increasingly complex and powerful electronic architecture of modern vehicles, focusing on functional tests of electrics, electronics and assistance systems, as well as on communication between in-car computers
"Our new facility has three floors and houses the parts warehouse, body shop, final assembly and paint shop, all within the smallest of footprints ensuring short distances. At the same time, the facility's high degree of automation allows for more agile processes and a significant increase in production capacity for test vehicles and prototypes. Furthermore, the building features state-of-the-art virtual reality technologies as well as 168 workplaces in open-space offices and 13 meeting rooms. A large part of the complex – 14,000 m² – is used for vehicle manufacture," added David Vaněk, Head of Model and Prototype Manufacture.
Features of ŠKODA AUTO's new centre
Two robot stations, increasing automation in the body shop from 15% to 45%, double the capacity to 10 car bodies a week, while taking up 20% less space
An innovation centre for testing joining techniques, such as clinching, riveting, flow drill screw (FDS) fastening, laser welding and composite construction
Virtual reality to allow for pre configuration and customisation of workstations 
State-of-the-art IT systems for logistics
For more information on manufacturing topics - please take a look at the latest edition of