Smart manufacturing and digital determination with iBASEt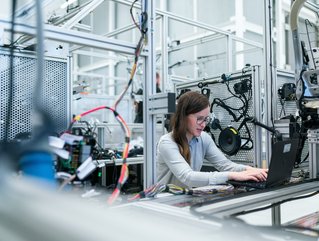 Evan Sloss, iBASEt's EMEA Director, on smart manufacturing, surviving supply chain crises and being 'digitally determined, not digitally distraught'
iBASEt is not a manufacturing company – yet, with the services it provides, the sector itself couldn't function without it.

Leading discreet manufacturers in the simplification of the way they build and maintain complex products, iBASEt boasts solutions that make complex manufacturing easier for manufacturers to understand – from the factory floor to the final stop. iBASEt's digitally integrated solutions help manufacturers work faster and smarter. Customers include Airbus, BAE Systems and Rolls Royce.
Evan Sloss, EMEA Director, arrived in the UK from the US in 1992 and started working in manufacturing product development.
"My accent's still American, but I've lived most of my life in the UK. In manufacturing, I was really surprised, because one of our VPs in America was saying, 'Evan, you're going to need to buy some really good suits. They're very classy over there in the UK' – I did that, and then quickly learned that not everybody spoke like James Bond in England."
But there were some unexpected cultural differences Sloss didn't expect.
"What was funny was the factory itself – it was unlike anything I'd ever seen," Sloss recalls. "It wasn't like our HQ was some cosmopolitan wonderland, but the factory was very modern. There wasn't a demarcation between the executives and the workers, because we all ate in the same cafeteria and things like that, whereas here in the UK, there were executive dining rooms. To me, it was a whole new experience."
Thankfully, when Sloss moved to iBASEt three years ago, he brought the spirit of modernisation with him.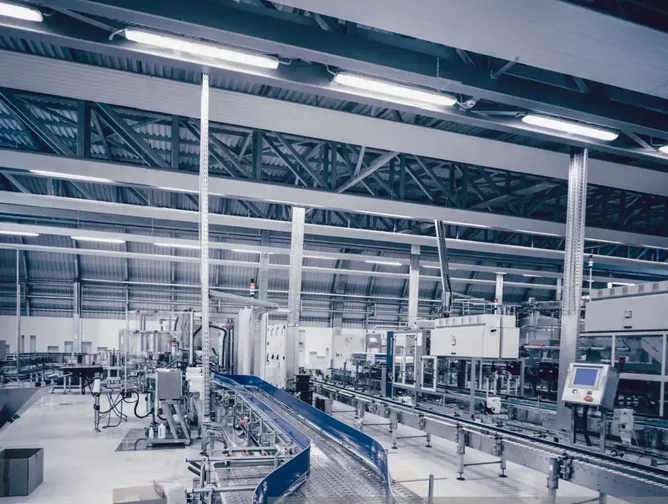 Smart manufacturing at iBASEt
Smart manufacturing, where manufacturing engineers use IoT sensor data to minimise downtime and maximise efficiency, is at the core of iBASEt's work. As part of this, the company looks closely at the byproduct of anything digital and uses it to make recommendations.
"Most people are unaware of how much data they have, or even where it is," explains Sloss.
What iBASEt offers is the ability for manufacturers to understand their data and to manage it. Although having the means to access data helps businesses enormously, sometimes, there is just so much data that it's impossible to comprehend or develop meaningful actions in response.
"Because there's so much data everywhere, most manufacturing companies won't know for days – or even a couple of weeks – whether they had an exceptionally bad day."
iBASEt presents the data together in a way that it can be best understood and then share it with the executives.
"If a company had a bad day last Tuesday, you have to think – what does that cost the company in concessions, in products being late or poor quality? It's not just financial, it's reputational."
According to Sloss, the biggest thing that iBASEt is doing is helping manufacturers to understand and manage their data to answer that very simple question: 'Are we having a good day?'
Naturally, smart manufacturing has evolved in the face of COVID-19 and subsequent myriad supply chain crises.
"A lot of the companies that I know in the US were already on this pathway of smart factories and they were very well prepared," explains Sloss. "They did well. But, if you look at the report iBASEt did, about 67% of manufacturers only implemented Industry 4.0 and smart factory technologies in response to the pandemic, due to things like social distancing. One third of them were doing this for the first time."
From conversations with manufacturing executives about the data collected, Sloss determined that the pandemic created other benefits across the sector.
"Companies could use their data to actually improve their processes going forward. Manufacturers looked at their processes and thought: 'Why are we doing this? We're doing it because we always did it. Actually, we can improve what we're doing with this great technology here and we can take some steps."
Now, manufacturers are effectively prepared should another pandemic erupt – or even a particularly virulent flu season – because one of the biggest headaches manufacturers have is people not being able to work.
Digitally determined
From Sloss's perspective, there are still areas within UK manufacturing that have room for improvement.
"Most UK companies are digitally distraught," he says. "Businesses do things because they have to. There's no, 'We have KPIs. We have objectives, so we need to make these digital changes so that we can improve our business and hit these objectives'. That's not how we act, we're digitally distraught."
Sloss believes that more digitally determined businesses are recognising where they need to improve certain aspects, especially in regards to digital technology.
"We can't underestimate the power of being digitally determined. It's a business transformation initiative and less expensive in the long run. More importantly, it enables companies to improve their earnings per share and add shareholder value," Sloss says.