US manufacturing skills gap could cost the economy US$1trn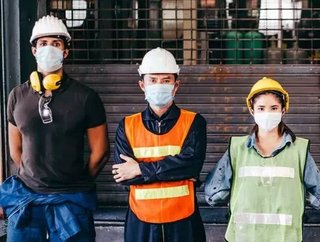 Latest projections from Deloitte and the Manufacturing Institute highlights a significant skills gap in the US manufacturing sector...
 Paul Wellener, Vice Chairman and U.S. Industrial Products and Construction Leader, Deloitte LLP. The effects of COVID-19
COVID-19 shook many industries around the world, for the manufacturing sector in the US, and the estimated that its initial outbreak erased 1.4mn jobs for the sector. 
Since then, the sector has been successful in hiring back 820,000 of these jobs by the end of 2020. However, there are still 570,000 jobs that are yet to be filled to breakeven the employment levels prior to the outbreak.
Despite there being nearly 500,000 job openings in the sector, those surveyed by Deloitte and the Manufacturing Institute report that they are struggling to fill even the higher paying entry level production positions, let alone identifying and retaining skilled workers for more specialised roles.
Key findings from the report:
US manufacturer feel that it is now 36% harder to find the right talent compared to 2018, even though unemployment has almost doubled since
Key consequences as a result of not filling jobs included: inability to increase revenue growth (82%) and inability to maintain production levels to satisfy demand (81%)
77% of US manufacturers believe that they will continue to have difficulties when it comes to attracting and retaining workers not only in 2021 but beyond as well
The top reasons for positions going unfilled include: new entrants having different expectations for jobs and careers (38%), lack of attraction or interest in the industry (36%), and the retirement of baby boomers (34%)
US manufacturers also found that the challenges for attracting entry level and skilled workers are exacerbated due to misconceptions about manufacturing work, particularly among the younger generations 
So why is it important to address these challenges, and how can the gap be closed?
Projected to leave 2.1mn jobs unfilled by 2030 if it is not addressed, the manufacturing skills gap could cost the US economy as much as US$1trn. 
In Deloitte and the Manufacturing Institute's latest report titled: '' the two explore both the new and continuing contributors to the skills gap in the US and details key steps manufacturers can take in order to attract and retain skilled and diverse workers.
The importance of workforce diversity
In the 2020 '', reports that when it comes to women in manufacturing, women represent only 33% of industry jobs, and only 26% of leadership positions. To add to this, Deloitte and the manufacturing Institute discovered that one in four women are considering leaving the industry.
Key findings from the report:
Women represent on 25% of production jobs with only 30% being manufacturing professionals, despite representing almost half of the overall US workforce
Women are 1.8 times more likely to leave the industry compared to men, reporting the lack of work-life balance and flexible schedules as top reasons for leaving
50% of manufacturers have a formal program to recruit women 
42% of manufacturers identify their efforts to recruit women as substantial 
While a majority of manufacturers include diversity, equity and inclusion (DEI) training in their talent management programs, only 25% find the programs impactful when it comes to actually retraining employees
"Given the foundational role the manufacturing sector plays in our nation's economy, it is deeply concerning that at a time when jobs are in such high demand nationwide, the number of vacant entry-level manufacturing positions continues to grow. Attracting and retaining diverse talent presents both a challenge and solution to bridging the talent gap. To attract a new generation of workers, the industry should work together to change the perception of work in manufacturing and expand and diversify its talent pipeline," said Paul Wellener, vice chairman and U.S. industrial products and construction leader, Deloitte LLP.
Deloitte and the Manufacturing Institutes recommendations for closing the skills, employment and retention gaps
With the industry at a crucial tipping point, to avoid the negative effects predicted for the industry by 2030 if left unaddressed manufacturers should consider the following efforts to bridge the gaps:
Engage more with local communities to recruit talent
Seek to hire former military personnel for the mid to high skilled positions 
Broaden the talent pipeline to increase diversity
Assess company culture to identify improvement areas that require DEI programs 
Tie leadership performance with DEI
Establish recruitment efforts at the high school level to build greater awareness
Consider making shift-based jobs more flexible
Leverage advanced technology to improve digital skills
"Manufacturers are proud to lead efforts to build stronger, more diverse and inclusive workplaces because we are committed to being the solution. These findings confirm the urgency of our mission and that we need not only to continue our work but to accelerate it. As we expand our programs at The Manufacturing Institute, and work with the National Association of Manufacturers on initiatives like our Creators Wanted campaign and tour, we're making sure that Americans of all backgrounds in all states can find a home in manufacturing and get equipped with the skills to seize these opportunities. With so many open jobs in manufacturing, we are uniquely positioned to welcome emerging and displaced workers into rewarding and meaningful careers," said Carolyn Lee, Executive Director, The Manufacturing Institute.