Top 10 Most Sustainable Factories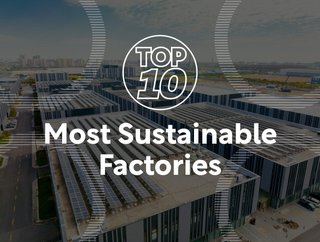 Sustainable factories
Unilever, Tesla, Siemens, Walmart, LEGO Group, Patagonia, Novozymes, Interface, Natura & Ecover have built our Top 10 most sustainable factories
Cleaning products
Ecover's first factory was built in Malle, Belgium, in 1992, where sustainability was at the core of its design. In its structure, 90% of the materials used were recycled or renewable, including reclaimed wooden beams and pine, instead of steel and concrete. Special low energy 'eco' bricks were also used for the walls.
Cosmetics
Natura is a Brazilian cosmetics company and a part of the Natura & Co group (including The Body Shop and Avon). The company has been celebrated for its commitment to sustainable beauty. Across the factory floor, Natura &Co's 'Commitment to Life' calls for an all-encompassing business model that gives back more than it takes.
Carpet manufacturer
Interface is a Carbon Neutral Enterprise, which has modernised its factories, products and supply chain using innovative new carbon-storing raw materials to dramatically minimise its carbon emissions.
"What we're trying to do is truly be restorative. That's a massive, massive ambition for a global manufacturing company," said Laurel M. Hurd, Interface's CEO.
Biotech
Biotech company Novozymes focuses on enzyme production, for use in the food sector. In 2015, the company aligned its purpose, strategy and targets with the UN's Sustainable Development Goals – one of the first companies to do so. It has reduced its water usage and energy consumption across its manufacturing processes, while still maintaining factory efficiency.
Outdoor apparel
In its factories, Patagonia runs its due diligence activities to promote fair labour practices, safe working conditions and environmental responsibility in the finished-goods factories. This includes a monitoring programme for all direct sewing factories and their subcontractors. Since the mid-2000s, Patagonia has also implemented a "4-fold" approach system to pre-screen factories, before it places orders.
Toy manufacturer
In its Mexican factories, LEGO has fit 19,000 high-efficient LED light bulbs, saving over 1,300 tonnes of CO2 emissions annually.
In the Czech Republic, it built a roof-based renewable energy system with over 3,500 solar panels, again knocking down its CO2 emissions by 500 tonnes each year.
Retail
Walmart is the biggest retailer in the world, with 5,100 retail units and approximately 550,000 associates globally. It is working hard on making sustainable products more affordable for customers.
"Our job becomes one where you must design a system so that the easiest path, the lowest-cost path, no negative tradeoff associated with it is actually the more sustainable path," said Doug McMillon, Walmart Inc. Chief Executive.
Wind turbine manufacturer
Siemens is known for its fridges and freezers, washing machines and ovens and with Siemens Gamesa, wind turbines. One of its central production sites is directly on the coast, in close proximity to the edge of one of Germany's North Sea ports. This allows for direct transportation of heavy components from the factory, by ship to offshore wind power plants.
Electric vehicles
Tesla was founded in 2003, with Elon Musk joining the company the following year, investing US$30m and becoming the chairman of its Board of Directors. In 2012, the first Model S rolled off the assembly line at Tesla's factory in Fremont, California. Despite coming close to bankruptcy in 2017, Tesla has grown in popularity, both for drivers and for those with an eye on Fortune 500 carbon footprints. Now, the company produces over a million vehicles each year.
Tesla has factories in the USA, China, Germany and rumours are swirling that the next factory will be built in India, after Musk's visit earlier this year.
Consumer goods
Unilever's focus on sustainability ranges from its products, supply chain, partners and global governance. Up to 3.4bn people use one of Unilever's 400-plus brand names every day, so its factories are busy.
Unilever aims to reach zero emissions in its operations by 2030, followed by net zero emissions across its value chain by 2039, alongside finding new low-carbon ingredients, expanding its plant-based product range and developing fossil-fuel-free cleaning and laundry products. Unilever has announced that it will invest €20m in a new production facility in Kyiv, Ukraine, with construction starting this year.
*************************************************
Check out our free upcoming virtual event, Manufacturing LIVE, 6th December 2023.
For more insights into Manufacturing - check out the latest edition of Manufacturing Magazine and be sure to follow us on LinkedIn & Twitter.
Other magazines that may be of interest - Healthcare Digital.
*********************************************
BizClik is a global provider of B2B digital media platforms that cover 'Executive Communities' for CEO's, CFO's, CMO's, Sustainability Leaders, Procurement & Supply Chain Leaders, Technology & AI Leaders, Cyber Leaders, FinTech & InsurTech Leaders as well as covering industries such as Manufacturing, Mining, Energy, EV, Construction, Healthcare + Food & Drink.
BizClik, based in London, Dubai & New York offers services such as Content Creation, Advertising & Sponsorship Solutions, Webinars & Events.