2028: healthcare additive manufacturing to value US$6.4bn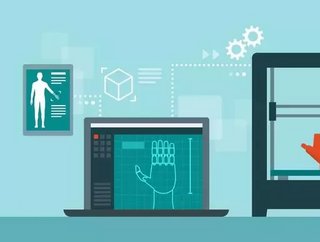 Latest market research from Grand View Research expects the global healthcare additive manufacturing market size to reach US$6.4bn by 2028...
New report conducted by signifies that easy development, customisable products, reduced costs, and multiple material choices for printing are propelling the market growth for additive manufacturing in global healthcare. 
Latest expectations for the market's size include a value of US$6.4bn by 2028, with an anticipated growth at a CAGR of 21.8% from 2021 to 2028.
"Additive manufacturing is playing a significant role in the fight against COVID-19 by compensating for the shortage of medical supplies by speeding up the manufacturing process. This will drive the growth of the market over the forecast period. However, stringent regulatory approvals associated with medical devices might hinder the growth," noted Grand View Research.
Key takeaways from the report
Laser sintering accounted 31% of the market share (the largest) in 2020, it is used in a wide variety of materials 
The polymers material accounted for the largest revenue share of over 50% in 2020, it has been used for decades for creating medical instruments, prosthetic limbs and other related accessories
North America had the largest market share of over 35% in 2020, which was attributed to its several additive manufacturing companies and robust distribution network  
APAC has been predicted to be the fastest growing regional market between 2021 and 2028, this is said to be due to significant demand for dental 3D printing and an increasing number of people having tooth replacement surgeries
"The growing success of additive manufacturing is due to its benefits over conventional manufacturing methods. Some of the benefits include the application of advanced technology; use of a wide range of materials like metal, plastics, and polymers; flexibility in design; build speed; dimensional accuracy; and its ability to produce complex parts/geometry, such as cooling channels and honeycomb structure. Production of implants and prosthetics is the largest application for additive manufacturing in the healthcare industry," added Grand View Research. 
For more information on manufacturing topics - please take a look at the latest edition of