Low-cost 3D printing manufacturing technology in healthcare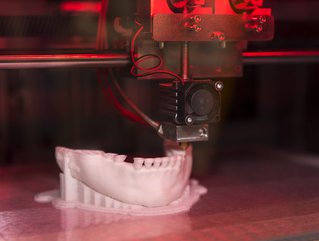 3D printing
3D printing technology is poised to transform the healthcare sector, says SkyQuest's 3D printing in healthcare market report
From footwear to houses, chess pieces to teeth, there's nothing 3D printing manufacturers will turn down. A recent report from SkyQuest anticipates major growth of 3D printing in healthcare, to reach a value of US$6.21bn by 2030.
SkyQuest is a Research and Investment Bank and Accelerator of Technology, which provides access to technologies, markets and finance sectors. The company works with entrepreneurs and investors to utilise the economic potential of ideas.
Recently, SkyQuest has had its eye on the impact of 3D printing technology.
Low-cost 3D print manufacturing in healthcare
With 3D printing, healthcare professionals can build specific items immediately which fit uniquely to the patient's body. Those in the profession are excited about the future.
"Our view is that 3D printing has much to offer the healthcare industry," said Ricky Wildman, Professor in Chemical Engineering at the University of Nottingham. "The number one, I suppose, for the healthcare industry is the fact that you can personalise so much in this and you can make it on demand and bespoke."
"Between saving operating time, developing personalised surgery and low-cost manufacturing, I see few limits to the use of 3D printing in hospitals," said Samuel Guigo, a radio technician responsible for 3D printers at the University Hospital of Brest. "Like in the other many industries that use 3D printing, additive manufacturing is used for a variety of purposes in healthcare institutions. And in hospitals, the main use is probably the creation of surgical guides."
According to the SkyQuest, key factors propelling the 3D printing market expansion are:
3D printing technology improvements
Customisation and personalisation
Increased R&D investments
The existence of a sizable patient pool
An increase in biomedical applications
4D printing in healthcare
While 3D printing may be a futuristic concept to many - the idea of 4D printing has been around manufacturing circles for years. This process involves using 3D printing technology in the manufacturing of an item which can change its shape and behaviour - for example, when it comes into contact with a different element or temperature. Its very nature makes it perfect for use in healthcare - especially in replacement organs. As new research and development propels the industry forward, the 4D printing market is expected to reach US$1971mn by 2030.
UK-based company 4D Biomaterials is excited about the potential 4D printing technology has for the healthcare sector and recently announced that it will launch its 4D Design medical device design and innovation services at Formnext. This includes a variety of services to assist medical device developers as they explore the use of biodegradable medical products using 4D Biomaterials' 4Degra photocurable polycarbonate urethane polymer.
"The combination of our material's unique properties and the design freedom provided by additive manufacturing really stimulated their imaginations, but they need specialist knowledge and technology access to translate these exciting concepts into viable devices," explained Phil Smith, 4D Biomaterials CEO. "4D Design provides both expertise and practical solutions to enhance their creative processes."